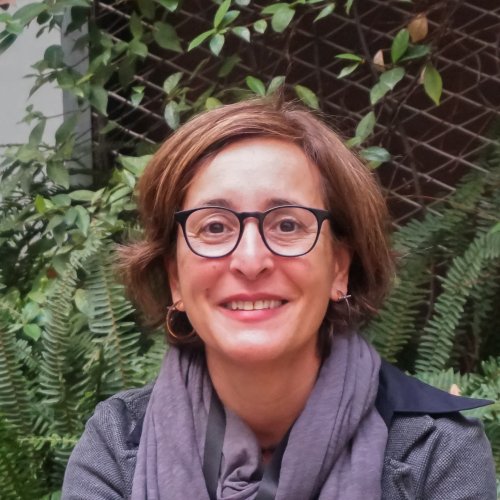 My name is Montse and I coordinate the residences together with all of us who make up the Unihabit team.
Our proximity, close and familiar treatment makes all the families have the peace of mind of leaving their children in good hands. You will be well cared for!
We are a team of professionals that will take care of your children.
Unihabit will help you on this great journey you are starting, this is where you will make lifelong friendships, and we will help you to make a success of your studies.
The good atmosphere will make you feel at home. Your time at Unihabit will not leave you indifferent.
See you soon!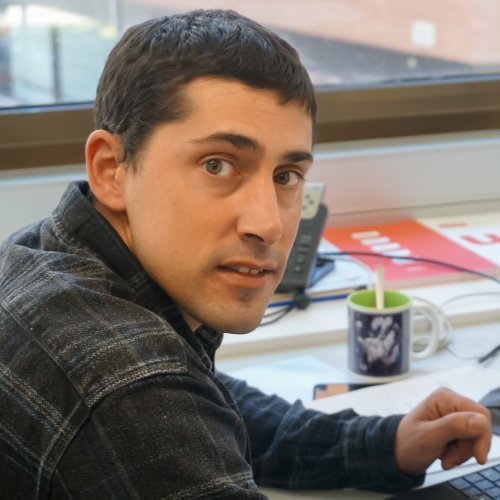 I am Ramon, my role at Unihabit is to facilitate the comfort and well-being of all students. How? I am in charge of managing the maintenance and operation of all the facilities. Everything is up and running.
 Our residence halls have an A energy rating, we are concerned about sustainability. They are very cool buildings, with very well-designed and connected indoor and outdoor spaces that will make you feel at home or even better.
The Unihabit team is here to make you have a great experience, and I am personally here to keep everything on point.
Come and check it out, and if you don't, tell me about it…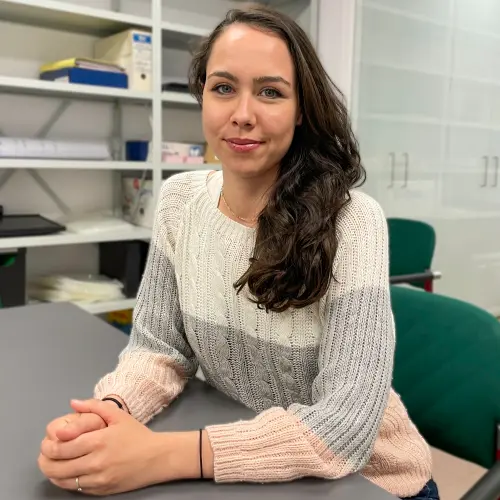 Hello! My name is Adnara, and I welcome you to the Unihabit world. I am thrilled to be part of this wonderful team.
My role involves handling administrative tasks related to Unihabit residences. I will be delighted to assist with all inquiries and provide all the necessary information to our clients to clarify any doubts or questions before, during, and after their stay in the residence.
Come meet us in person, visit our website, or connect with us on our social media channels. You won't regret it! I'm not saying it, our residents are.
We look forward to welcoming you!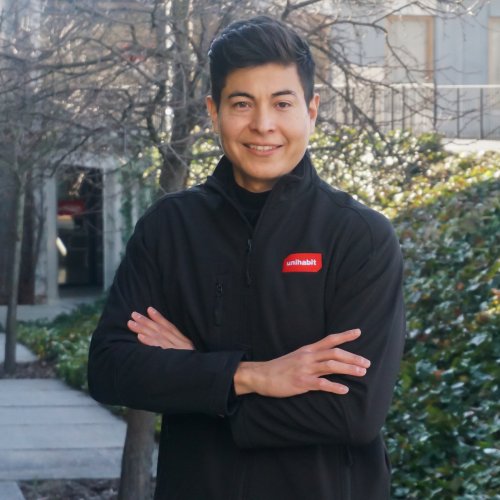 I'm Dennis, head of the Unihabit Sant Cugat residence. I'll be delighted to welcome you to our residence hall.
I'm sure there will be at least three things that will surprise you about our residence: the aesthetics of our building, the tranquility, and the familiar environment.
This last value is what sets us apart from the rest. In the end, we become one big family living in a fabulous place and environment.
By the way, I'll be here to help you so your stay will be the best. I look forward to seeing you!"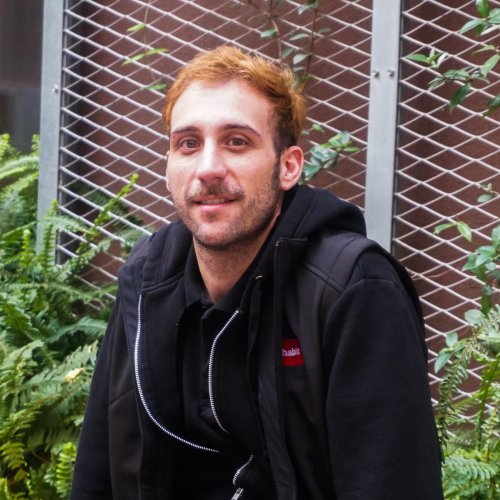 Welcome to Unihabit Ciutat Vella!
I'm Jordi, and I'm in charge of the Unihabit Ciutat Vella residence hall, a real oasis located in the heart of Barcelona.
I see every day that our students find here what they need: a welcoming space when they arrive tired from university, a room to study if they need to concentrate, spaces to work alone or accompanied by their classmates.
When they want to disconnect and have a good time… it's all just a stone's throw away from here.
Come, meet us and discover it for yourself!
This is real, it's not a mirage: you've found the ideal accommodation!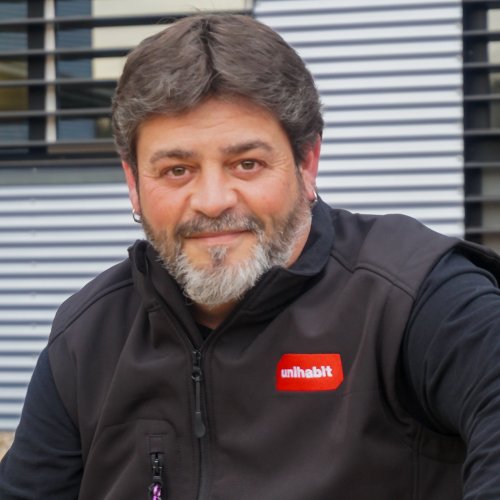 Hello, I'm David, the caretaker of the student residence hall in Girona. I'm a bit of everything: big brother, confidant, father, whatever it takes to see you happy with life and focused on your studies.
Unihabit Girona is a homey and very familiar place, we are a community that works and studies hard, but we also know how to have a great time!
In our free time, we do activities, we go on excursions, we play sports, we get together, we laugh and cry, we cook and invite our neighbors for dinner… everyone here has a great time, the aim is to continue growing as a person!
I'm sure that you will find what you are looking for here.
I can't wait to meet you all!
University accommodation of:
Contact
Do you have any doubts about any of our residences or services? Don't worry, contact us and we will help you to solve them all!