The city of Barcelona, a beam of knowledge, investigation and a generation of trends, a favourite destination for students and professionals from around the world looking for a place to live and feel at home, a university residence in Barcelona.  
It is hard enough to decide what you want to do in the future. Then, on top of that, you have to find a place to live in a city that you do not know with a thousand different options. Moreover, you want to be as safe, comfortable and to feel as at home as possible. It can be a challenge!
Luckily, at Unihabit we want to shine a little light on this predicament and offer you 5 basic tips to keep in mind when making this decision. We hope this helps!
1rst TIP >> WHAT ADVANTAGE IS THERE IN CHOOSING A UNIVERSITY RESIDENCE INSTEAD OF DIRECTLY SEARCHING FOR A FLAT? 
When making this decision you have to bear a few things in mind. On the one hand, if you are travelling alone and are going to be in the city for a while, a university residence like our Unihabit Ciutat Vella one makes the whole adjustment process a lot easier as everything will be set up for your arrival and there will always be someone on hand to help out. The usual needs will all be covered and there is no need to have to organize different contracts, electricity providers, internet providers, etc.
The Unihabit residences are not huge, but have a lot of personality and are very homely, perfect qualities for those looking for a place in the centre of Barcelona that offers a personal touch.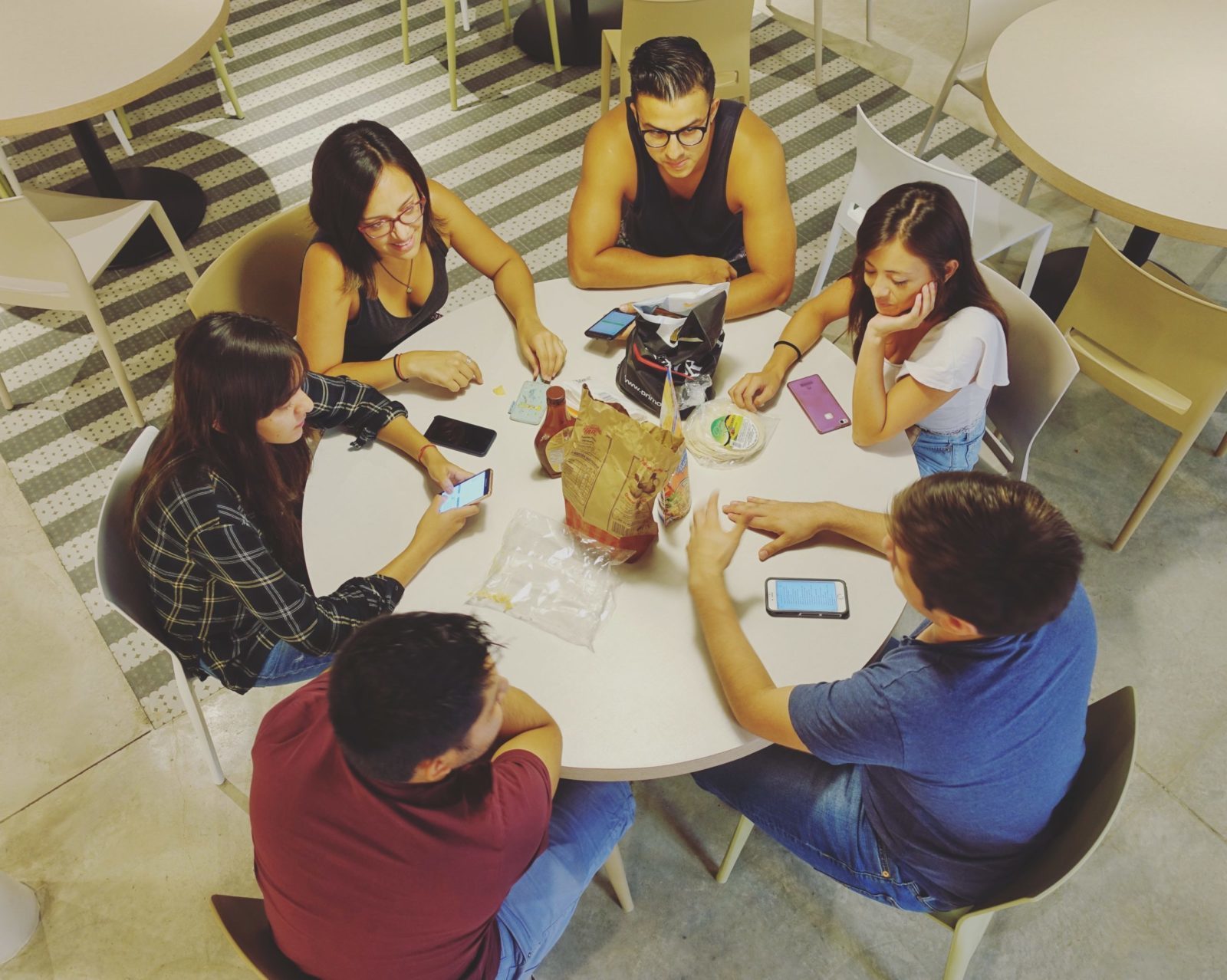 It is a residence with a young, international and open spirit. You will live and share the communal areas and maybe even your bedroom, if you choose a shared room, with people from all over the world, and with a few Spanish locals as well. This environment allows residents to meet people quickly in a naturally social setting. Relationships are easily built within the building and therefore offer the perfect opportunity to go out and discover the city together. So, it is certainly hard to feel lonely in the residence.
In fact time might fly too quickly, whiling away sunny afternoons on the building's roof top or being hard at work in the study room.
Being part of such a close-knit family right upon arrival helps you grow as a person!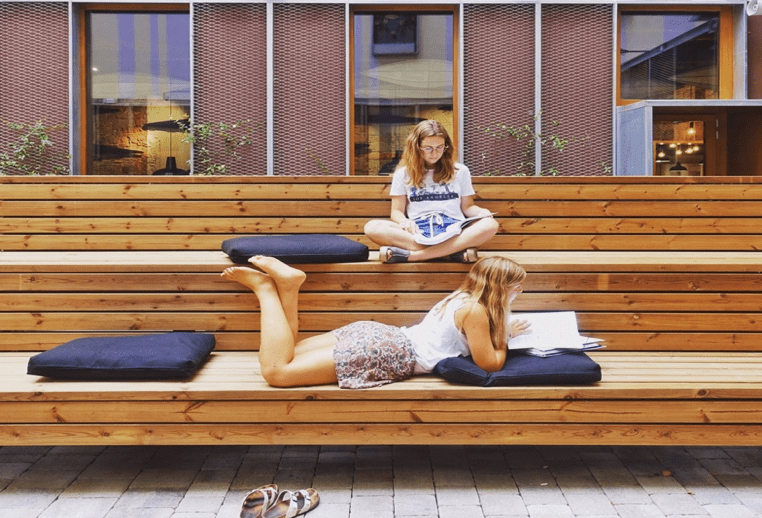 2nd TIP >> MAKE SURE THE RESIDENCE HAS A GOOD LOCATION AND PUBLIC TRANSPORT CONNECTION
The aim of your trip is clear before even leaving your own home. For this reason, you will already know where your university or investigation centre is… Therefore, it is vital you find a residence that offers all the services you need and that is as close as possible to wherever you will be working or studying.
Nevertheless, we all know that not everything revolves around work, so it is also important to make sure you are in an area of the city where things are going on: in the centre, close to La Rambla, la Boquería, to all sorts of restaurants, pubs, shops and lovely hidden terraces to spend unforgettable afternoons in great company.
Barcelona has an excellent inner city public transport system, as well as great connection with surrounding towns. Although, of course, if your university is in Glòries it does not make much sense to look for a residence in Sarrià, on the other side of the city! For sure, there is a university residence for you in the city, and the one with the best location is Unihabit Ciutat Vella!
3rd TIP LIVE WITH A ROOMMATE
 That is right, you read correctly. The university experience does not only revolve around attending classes and studying. There is a fundamental human factor involved that will be with you for the rest of your life. A university residence is an extension of the whole university experience. Sharing a room, sharing secrets, a space, silences, jokes, problems and maybe earning a best friend, travel buddy or at least a few unforgettable experiences.
In addition, if you are someone who likes cooking and sharing his or her food then you should definitely look for a residence that has use of a kitchen or kitchenette where everyone can fit and cook and that is fully equipped.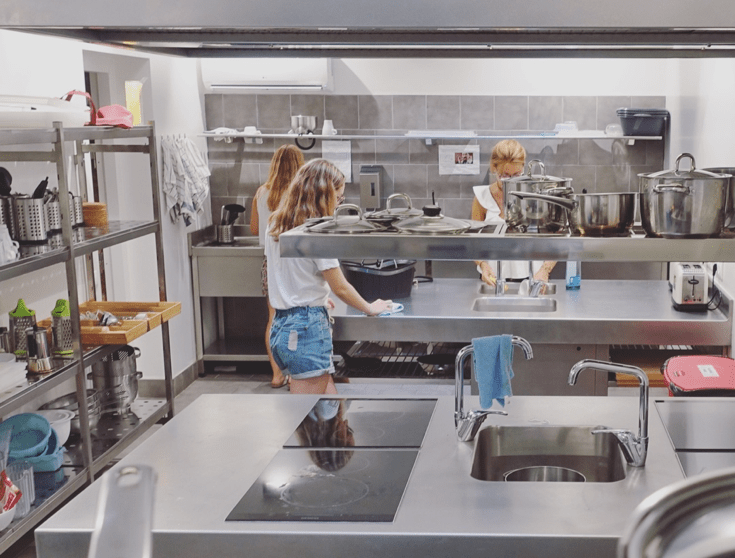 4th TIP LIFE IN THE NEIGHBOURHOOD. MAKE SURE YOU CAN BUY GOOD QUALITY BASICS AT A GOOD PRICE
Despite being very adventurous, at the end of the day we all value the simplicity of being able buy everyday things in a quick and easy manner. It is very important your residence is set in a good commercial setting where you can select the places you like the most from a large array of possibilities.
At Unihabit we have the pleasure of being in the middle of two of the best neighbourhoods in Barcelona, the Old Quarter and Gràcia. From vegan food to ecological, biological, international, Japanese, Argentinian, Thai, etc… You will not be disappointed! Moreover, you can enjoy the beauty of all the old shops of these neighbourhoods with more than 100 years of history and more than 3 generations of family standing behind the same counters!
5th TIP FEEL AT HOME. MAKE SURE YOU CAN IDENTIFY WITH THE RESIDENCE.
There is no better choice than a residence that looks out for its students, for their well-being, making sure they are up to date with everything going on, of generating a positive atmosphere, of helping you and accompanying you when you have doubts, problems or if you need anything at all. At Unihabit we take care of the smallest details, from the first moment you arrive at one of our residences until the day you leave. Functionality and style, but with the warmth of a home.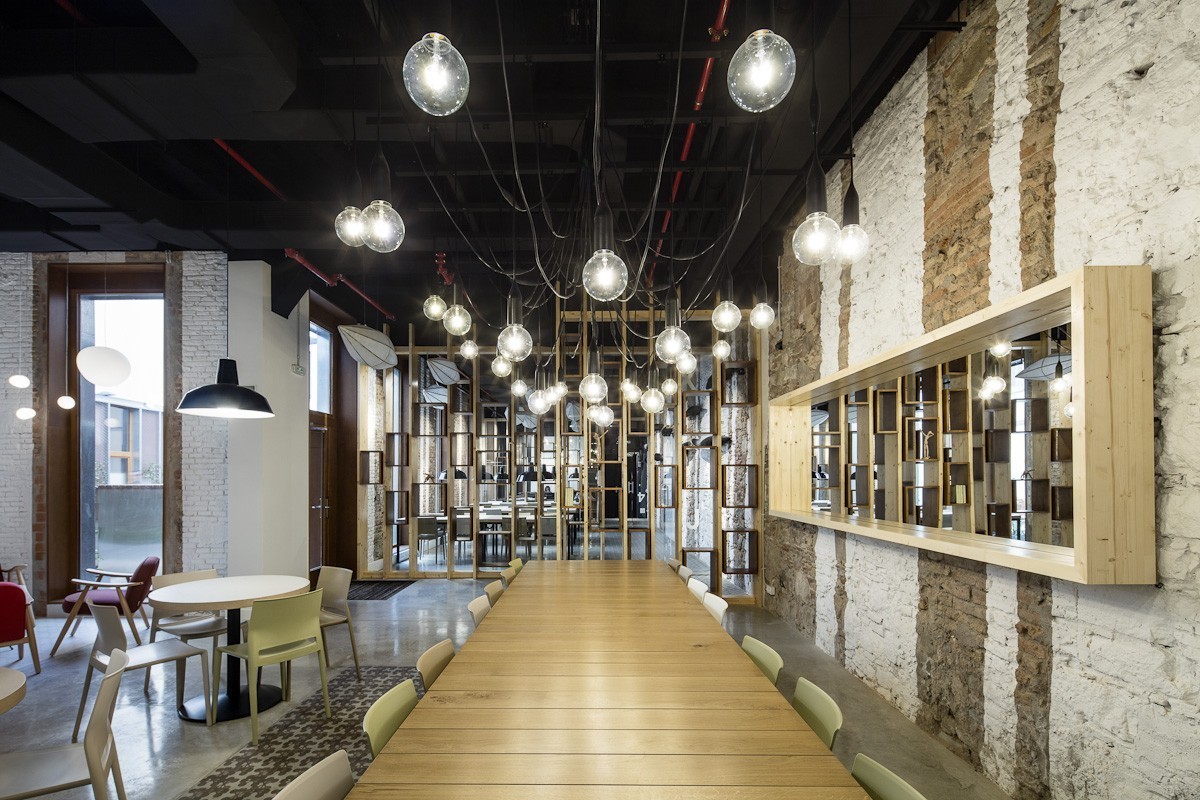 Check out the photos, see reviews posted by residents, ask and even come visit the residence you would like to live in. You will discover the sensations transmitted by the spaces, the dynamics and all the services on offer that will surely help you make a final decision.
WE HOPE THESE 5 TIPS CAN HELP A LITTLE WHEN THE TIME COMES TO CHOOSE A UNIVERSITY RESIDENCE IN BARCELONA! 
HOPE TO SEE YOU AT UNIHABIT SOON!