Each time that the new course begins, we are looking forward to the new residents who will come to live at Unihabit residences. It is always nice to meet those who will be part of our big family and, like every year, we are pleasantly surprised.
In this occasion we focus on Rui Zhou, 17 years old resident of Unihabit Sant Cugat, and although he comes from Asian descent, he says in a joking tone that he considers himself more "Catalan than Chinese" since he was born in Salou, a municipality in the province of Tarragona, where he has spent all his life. What's more, he tells us that he has never travelled to China and speaks very little Mandarin, in contrast to the Catalan, Spanish and English that he dominates to perfection.
Rui, started this course in the faculty of architecture and at the moment says to be delighted with it, although this was his second choice. His main idea, a long time ago, was to study Aerospace Engineering, although he had to change his plans due to the fact that he lacked a little more grade to choose this career.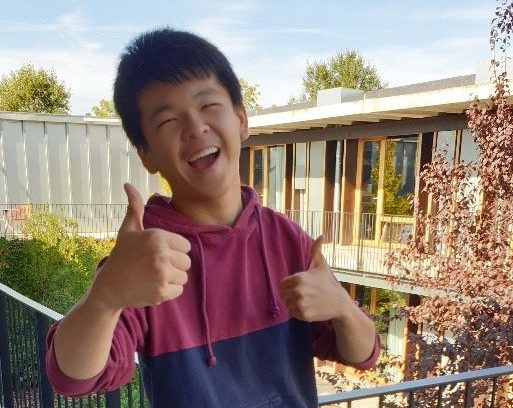 Why did you decide to study architecture?
Since I was a child I liked draw and build things, even in video games I was good at it, that's why I always told myself that I could be a good architect. Over time, I changed my mind and it got into my head to study aerospace and I spent the last few years thinking that that was what it would be in the future, but seeing that I lacked a note, I took up the dream of being an architect and here I am. Destiny brought me here.
Why did you decide to live in a residence?
Actually, it's something I didn't have planned either. I thought of living in an apartment around the university, but I couldn't find roommates. Since that opportunity was not given, I had to change my plans and decided to live in the Unihabit residence.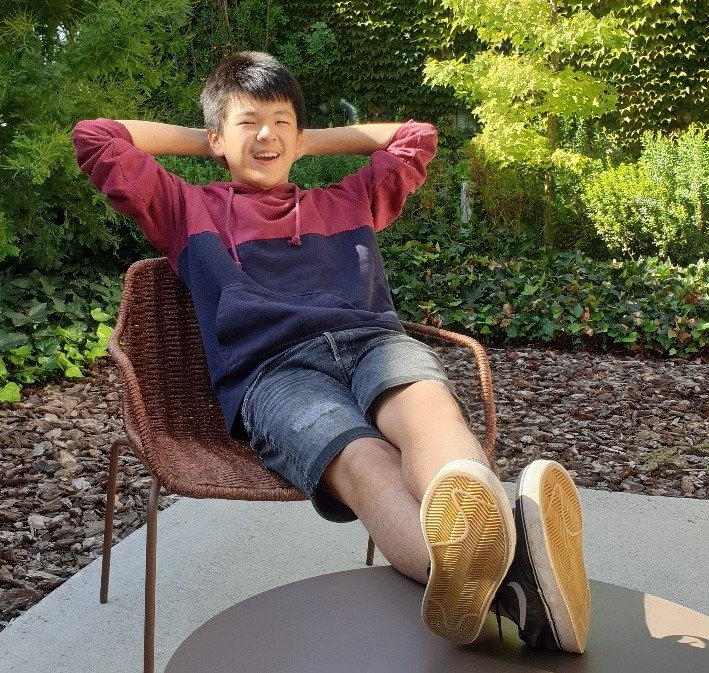 And it was a good choice?
Of course I do. Living in a flat would have isolated me and here I have had and have the opportunity to meet many people. The atmosphere is very pleasant and you are always in the company of people your age, your career, even your class. It's a good place to study and socialize.
Speaking of socializing. Were you the star at the welcome party?
It's true, but I didn't expect it. I do beatboxing (rhythms and sounds with my mouth) and people asked me to do it there in front of everyone. I was nervous because I don't usually do it in public; less in front of so many people. In the end it went well and I will never forget the great ovation I got that night, it was incredible.
Tell us about your hobbies
Doing beatboxing, playing the piano, I love it, playing video games from my mobile and meeting my friends. By the way, that's what I miss most about being at home.
What do you cook in the residence?
My diet is mainly based on rice. I love it! although I also make pasta, noodles and sautéed. Some friends laugh about it, but that's what I like to eat.
Would you recommend a book?
I'm not a big fan of reading books, so I haven't read many of them. But if I have to recommend one… it would be the one with the title: "Procrastination" by Piers Steel. I only read this one halfway through, because paradoxically I didn't have time to read it because it was borrowed from the library and I had to return it before it was finished.
Precisely talk about the reason why we are prone to postpone things for "tomorrow" and not do it today. Basically it gives you guidelines to deal with this problem and make better use of the time not to leave aside those objectives that we have ever set. It would be important that all those who start the race can read and learn to fight against procrastination, including me to finish reading the book.
So, after knowing a little more Rui, we can say that: for "fate's sake", he is now with us and we are glad to have him in Unihabit. So far he has made good friends both at home and at university, things with which he is more than happy. Congratulations Rui and keep going.  
Are you looking for university accommodation in Sant Cugat, Barcelona or Girona? Come and live in the university residences of Unihabit. Contact us for more information.