Within our different resident profiles, we have Ayman Ibrahim, 31, who is studying the master's degree: "Parametric Desing in Architecture" at Vallès School of Architecture (ETSAV) and lives in our residence in Sant Cugat.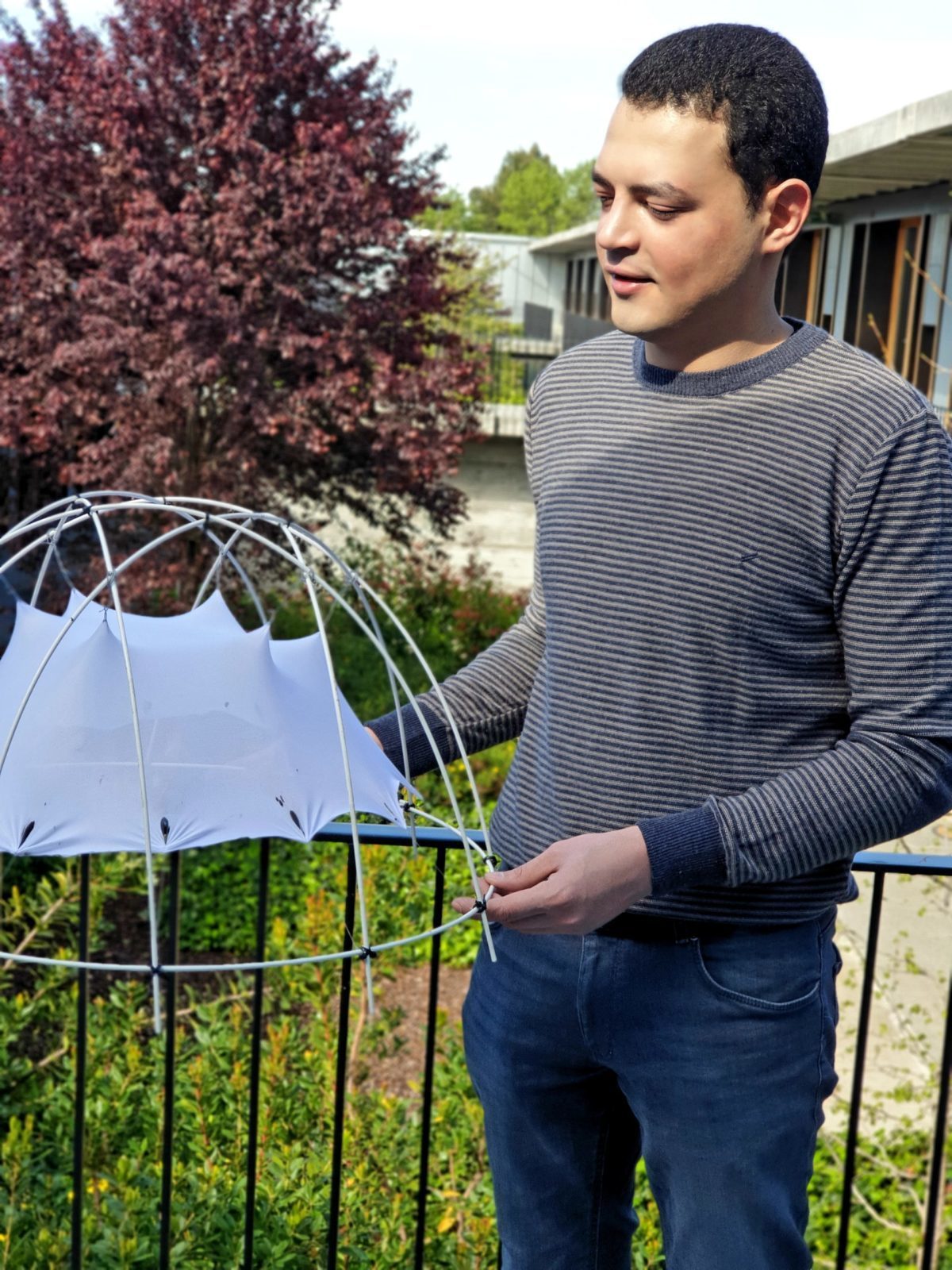 Ayman is from the land of the Pharaohs, Egypt, and studied architecture. After graduating as the first of his class from one of the most prestigious universities in his country (The Modern Science and Art University, better known as the MSA), from where he received an offer to be an assistant professor of different subjects, a job he gladly accepted. This experience made him feel even more passionate about architecture.
His desire to continue growing professionally led him to choose this master's degree. "It is an uncommon master's degree, but with a lot of future. Being able to experience new things in the world of architecture is what I like," said Ayman, to whom we have asked a few questions to get to know him better.
Are you going back to your university, this time, to teach as a professor?
-I don't rule it out, but it's not a priority. I would like to create my own office. I want to take advantage of the knowledge that this master is giving me to research and make the most of what I am learning. Then, if I can combine my work with the chair, I would teach again.
As an Egyptian and architect do I suppose you admire the pyramids of Giza, for their beauty and architectural complexity?
-Of course, it's incredible to ask: How did they build them? In my opinion, I'm sure there are some intellectual details that escape us today. Maybe it's a kind of mathematics that we overlook or don't know and other different factors that I think also influenced. For example: the health of the people of that time, their strength, their height and their intellectual capacity that we don't value today; we thought they were less intelligent than us and it's something I don't agree with.
Do you think they used to build better things than they do now?
-I like the design and the constructions of the antiquity because wonderful and new things were created in the world, which really surprised. Today, in the modern era, it's hard to find something that astonishes you, I mean at that level, like the pyramids. It's like we're monotonous in our constructions. I think if our ancestors stood up they would say, "What are you doing?" (laughs).
Do you like Barcelona?
-It's a fantastic city, in fact, if it were the case to carry out my projects here, I wouldn't have any problems staying. Although I have to admit that it's hard for me to get used to being away from my family.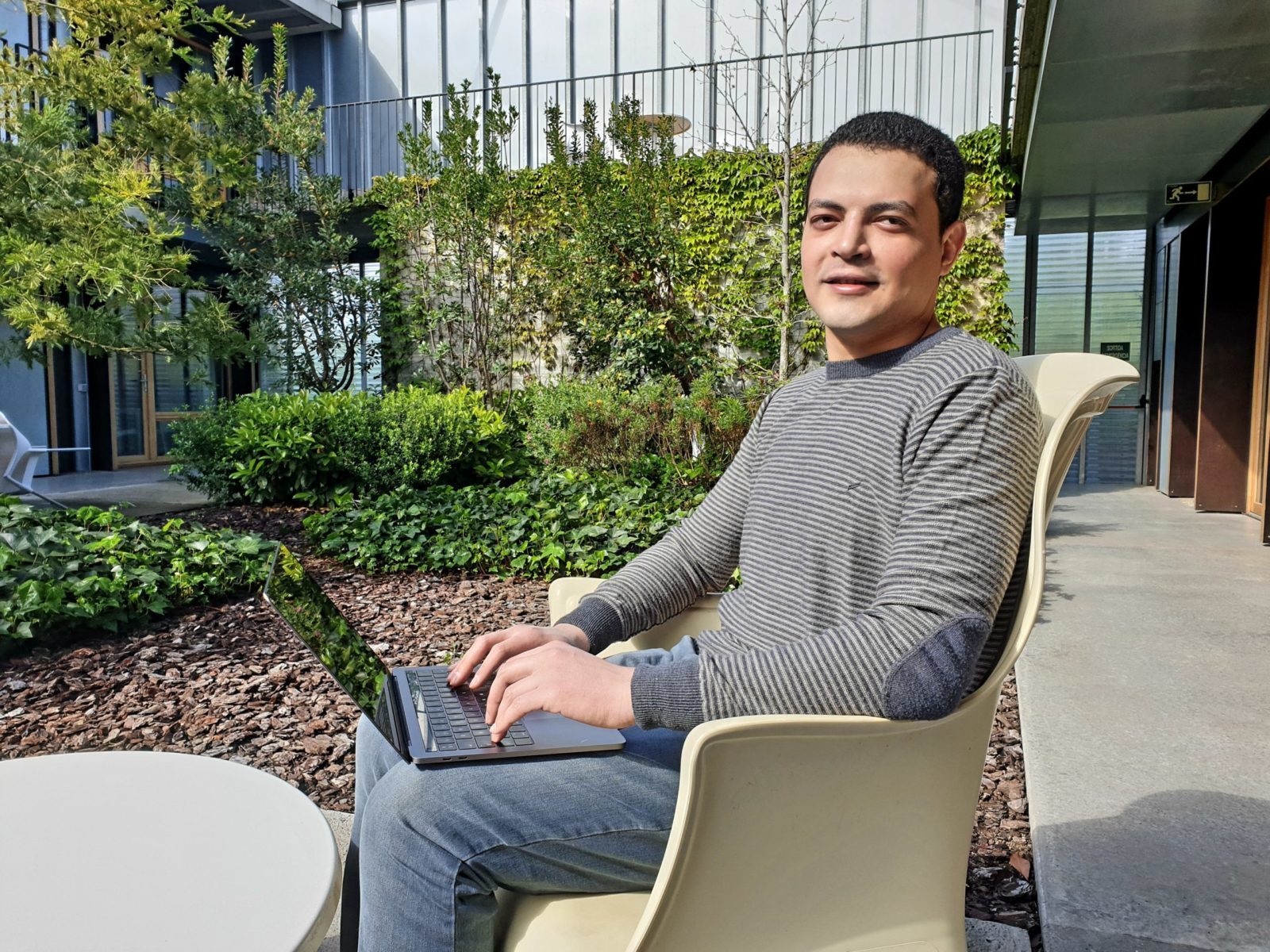 Do you like living in Unihabit?
-For me it's the best place I could have chosen. Seeing the classroom from my room is something I particularly like. Then there is the design of the building, the environment where it is located and the people in the residence who are very friendly. I have made good friends and I am happy to live here.
-I don't cook very often, but my best dish is steak with vegetables.
…Wow doesn't seem difficult to prepare (laughs)
-Not really, but when I prepare it, it's exquisite (laughs).
What music do you listen to?
-I like Deep House
Your favorite movie?
-The curious case of Benjamin Button by David Fincher.
What sport do you like?
-Swimming.
Do you have a favorite book?
-I like three books: Relativity by Albert Einstein, Black Holes by Stephen Hawking and Algorithms Aided Design by Fulvio Wirz.
Would you recommend your friends to live in Unihabit?
-Of course, I think it's a great place to live, surrounded by nice people.
Looking for university accommodation in Sant Cugat, Barcelona or Girona? Come and live in the university residences of Unihabit. Contact us for more information.