Information about our student residences in Barcelona: prices, facilities, and services
Are you looking for student accommodation in the area of Barcelona for the next course? Do you want to live near your university? Then the Unihabit student residences in Barcelona are the ideal option for you!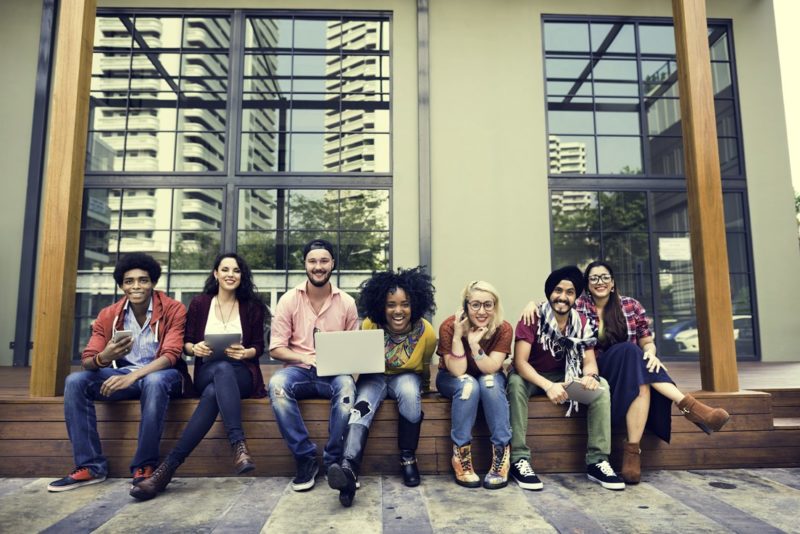 The Unihabit student residence located in Ciutat Vella (Barcelona) is the perfect place for all kinds of students, whether they are undergraduate, masters, or Erasmus. If you want to live in the center of Barcelona and close to your university, we have the best university environment, and we provide 100% equipped student rooms. Besides offering a wide range of services and organizing activities for the members of our Unihabit family.
We want to share with you everything related to our university residences in Barcelona; prices, spaces, services, activities, advantages … Discover everything!
Student residences in Barcelona, Ciutat Vella
From Unihabit we offer you accommodation in the center of Barcelona. The Unihabit student residence in Ciutat Vella is located in Plaça de les Caramelles, right next to the MACBA museum, Plaça Universitat and Plaça Catalunya. We offer you the opportunity to live next to the main universities in Barcelona, such as the Universidad de Barcelona (UB) or the Universidad Blanquerna (URL).
Furthermore, the accommodation is well-connected to the main metro lines, as well as the train and bus stations. Do you have a friend who lives in Sagrada Familia? Do you want to go to Barceloneta? Don't worry, due to the good location of our student residence in Barcelona you can easily get to any point of the city!
Mobility and public transport from the Unihabit student residence
From Unihabit we want to introduce you to the main metro connections from the Ciutat Vella accommodation to ensure that our location is ideal for you.
The main metro connections that you will easily access while living in Ciutat Vella are: L1 – Universitat, which will allow you to move from end to end of Barcelona, specifically, from Hospitalet de Llobregat to Santa Coloma de Gramanet passing by Bellvitge, Urgell … L2 – Sant Antoni, which will allow you to go from the port of Barcelona to Badalona and L3 – Plaça Catalunya and Liceu, with which you can go to the most frequented points of the city. It goes through Zona Universitaria, Estació de Sants, Passeig de Gràcia …
If you want to know more about public transport in Barcelona, you can get informed by accessing the link provided above.
Student residences in Barcelona: Prices and rooms
Do you want to rent a room in Barcelona? Or … Do you want to share the experience with a partner? In our student accommodation, we offer individual rooms for students, as well as double and triple rooms.
If you want to live with us in a single room you can enjoy the quietness that it entails. During exam periods you will have absolute calmness and, further, you will dispose of your personal space that you can decorate and order as you like.
Our double or triple rooms offer you the opportunity to share with one or more partners all the experiences and hours of study. You will be able to create an inseparable bond and be accompanied during the good times, as well as on the most complicated ones, where the support of a loyal friend is necessary.
All our student residences in Barcelona are made up of multifunctional spaces. The rooms have a kitchen, a study area,  bathroom, as well as, heating and air conditioning.
Each kitchen has a fridge, microwave with grill, and is equipped with basic kitchen utensils. The bathroom has a shower, sink, toilet, mirror, toilet roll holder, and towel rails. Finally, the bedroom is made up of a bed, a wardrobe, a desk with drawers, and a chair.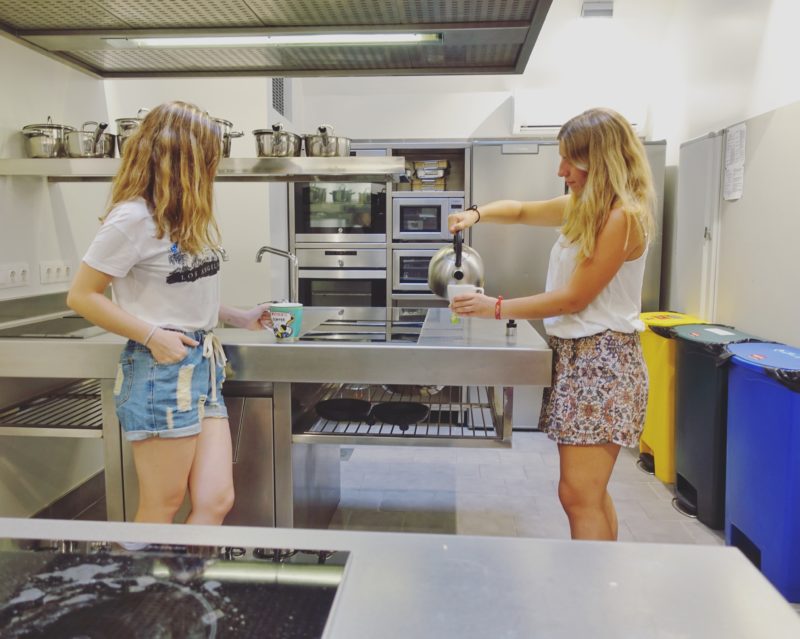 If you want information about the prices of our student residences in Barcelona, you can visit our website and find out.
Student residences in Barcelona: services included
The Unihabit student accommodation rate includes additional services. This way you can enjoy the best experience in our facilities.
These additional services include; 24-hour reception, Wi-Fi in all rooms, bicycle parking, garden, and outdoor area, study rooms, cleaning and maintenance of common areas, electronic surveillance system, community kitchen, living rooms, multimedia area, room cleaning services, adapted facilities for people with disabilities, organization of leisure activities, and it also includes the consumption of water and electricity.
Further, if you want other extra services such as; a set of bedding, a set of towels, laundry service, print service, vending service or parking for cars or motorcycles, you can hire it additionally. You will not miss anything!
Come to our student residences located in the center of Barcelona and enjoy the best university atmosphere in the entire city!
At our student residences in Barcelona, besides offering rooms for students, we go one step further: we want to build a family and make you feel at home! We organize a multitude of activities to promote the cohesion of the students who live in our residences.
Christmas dinners, cultural events, cooking workshops, Yoga classes, gymkhana, days in Port Aventura, sports days, ski days, Escape Rooms, welcome parties, days on the beach, among many others! In the Unihabit residences, you can enjoy your experience in the city and create your own family. Are you going to let it escape?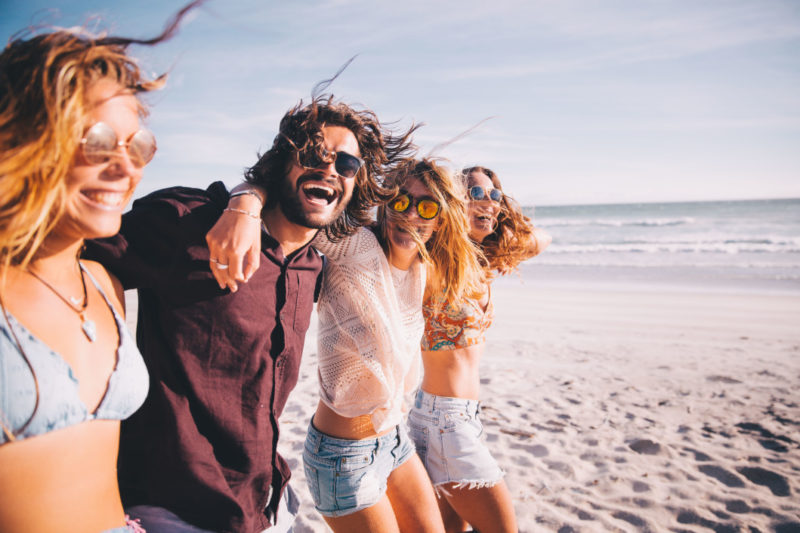 If you already decided that you want to become part of our family, or you desire more information about the facilities and services we offer, contact us. You can do it through our email info@unihabit.com or by calling 608 608 829 or 935 953 953. We will be happy to assist you!