Make yourself at home, with Barcelona's university residences equipped with a kitchen!
Searching to find accommodation when you start your university studies is a task! And if you want to live in Barcelona city centre, it's even more complicated!
The price of rents is going up exorbitantly. You have to add up the budget for food, other bills and other expenses related to living alone. With Unihabit all that is over!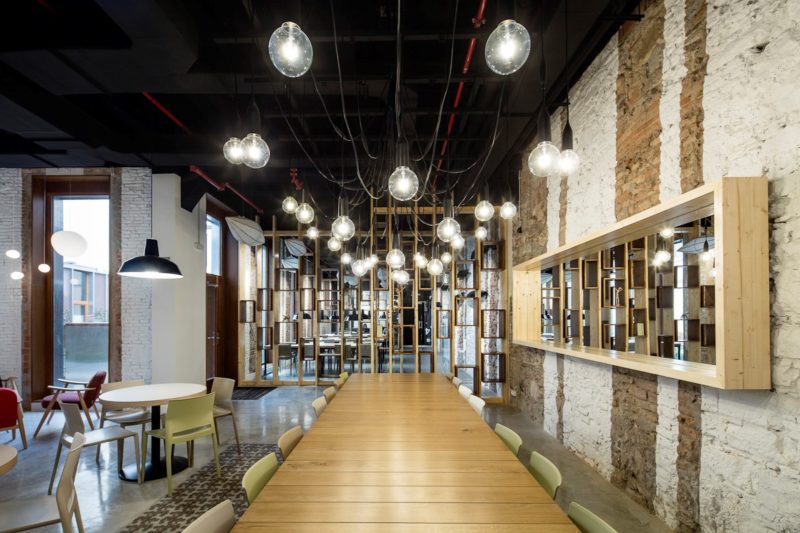 Isn't it relaxing to think that you're going to get home and all you have to do is study for your exams?
To live this new special period, we recommend you the university residences in Barcelona equipped with kitchen and all the comforts you can think of!
What facilities and services will you find in the Unihabit residence halls in Barcelona?
Our university residence in Barcelona is located in a historical and rehabilitated building, in the Ciutat Vella district. It is near from the University of Barcelona or the Blanquerna-Ramon Llull University.
In addition to offering accommodation in Barcelona city centre, our student residence has a very good connection with the main underground lines, train and bus stations, so you can be anywhere in the city in less than 30 minutes. What more could you ask for?
On the other hand, Unihabit's university facilities in Barcelona, in addition to single, double or triple student rooms, have all the amenities to ensure that your stay is unbeatable.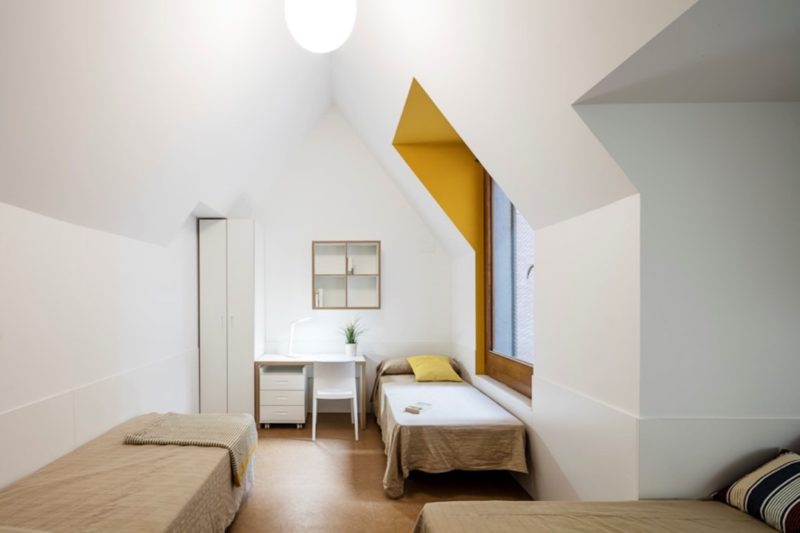 You will be able to meet people from different cultures and different parts of the world, forging new friendships that will last a lifetime!
Break the ice, cooking with your new mates!
Take advantage of Unihabit's facilities, such as its large and modern kitchen, to propose activities to your friends! Family dinners can be organized and each guest can participate, preparing their best recipe. There are thousands of activities to do and many moments to have a great time! Are you going to miss it?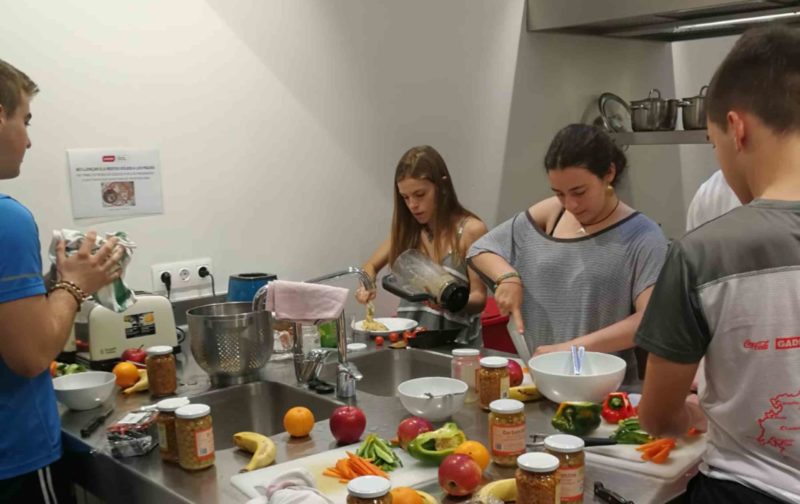 Ciutat Vella, a district located in the heart of Barcelona
Ciutat Vella is an architectural showcase, with an impressive historical and cultural heritage. It is one of the main areas of restaurants, shops and bars. Its wealth of alternative shops, its bohemian atmosphere and its wide cultural offer make Ciutat Vella the ideal place for students.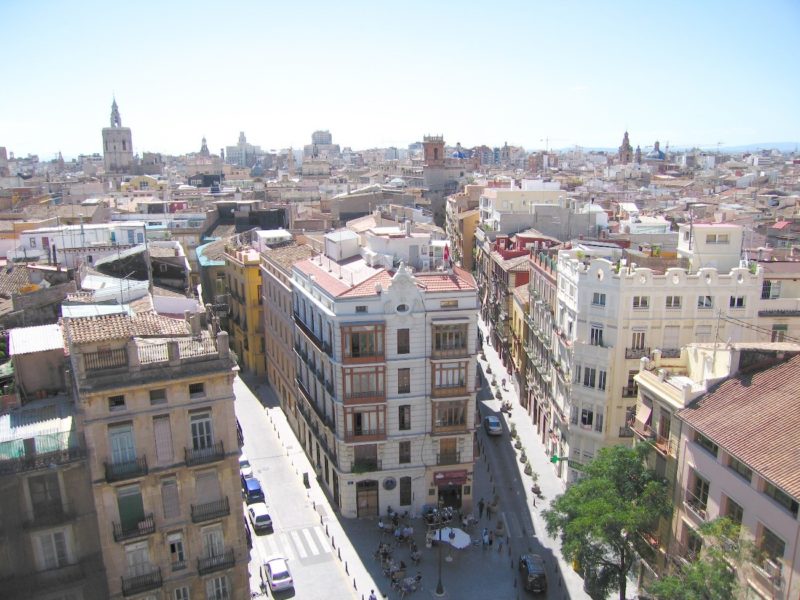 In the morning you can take a walk through the Raval, one of the most emblematic districts of Barcelona, or visit the Boqueria Market and enjoy its wide variety of products from all over the world.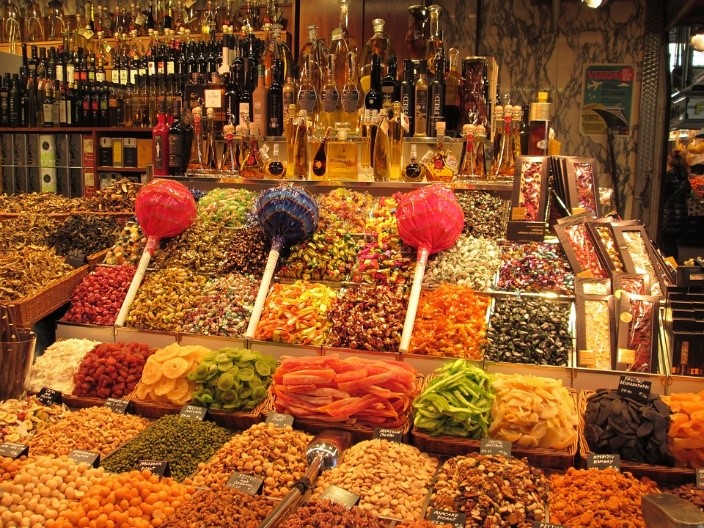 In the afternoon, come to Barceloneta and enjoy its magnificent beach, you can even surf!
In the evening, you will enjoy a spectacular gastronomic offer and the nightlife in the old town, with millions of activities to do!
Everything is ready for you to live an unforgettable experience. Without a doubt, Barcelona is a city that offers many adventures for you to live and remember for life. Barcelona's university residences are just what you need to enjoy this new stage to the full. What are you waiting for?