Rooms in the Unihabit's university residences will conquer you from the first moment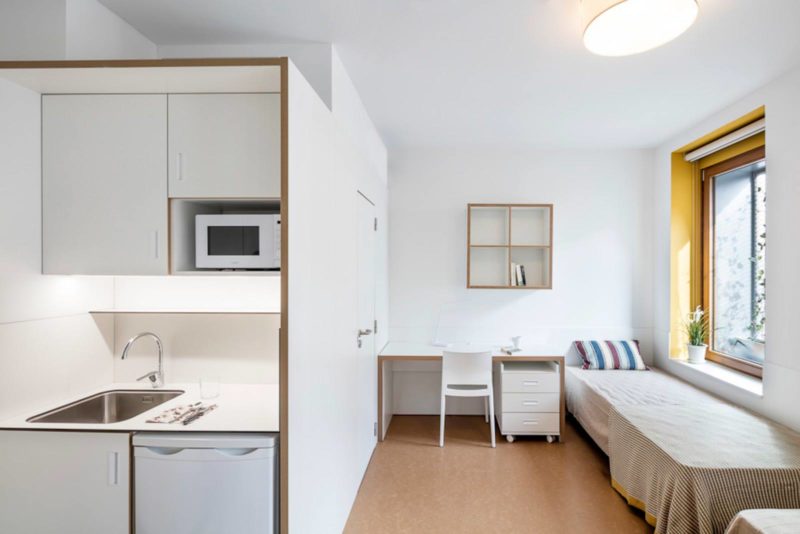 The rooms in Unihabit's university residences have been designed to provide students with the highest level of comfort, tranquillity and well-being during their university years.
Without a doubt, this is a very intense period in the life of students, somewhat stressful at times, and in which it is advisable to have as few worries as possible, with a view to spending as much time as possible on your studies.
In a city like Barcelona, this is complicated by well-known reasons such as the high cost of living, the high cost of rent, or the need to use public transport to move around constantly if you choose to live away from the city centre.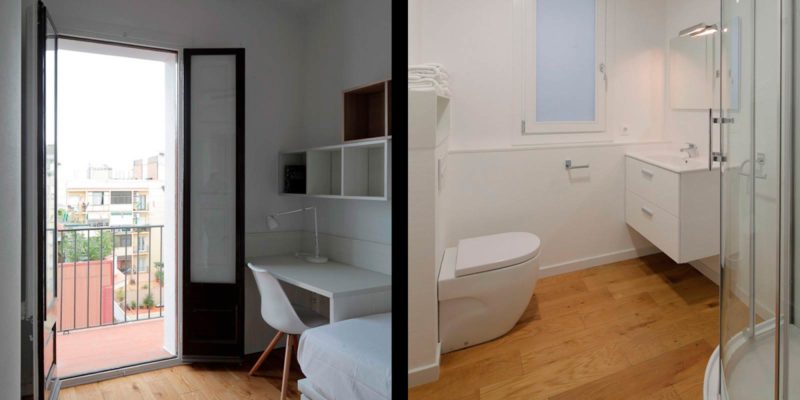 With this panorama, you may be interested in seeing everything that our residences in Barcelona and Girona have to offer, and more specifically, their rooms for students.
Rooms in the Ciutat Vella students residence, located in the heart of Barcelona
Our student residence in Ciutat Vella is located very close to the University of Barcelona or the Ramon Llull; less than seven minutes' walk from Plaça Catalunya, you will experience the city as you would never have imagined. It is important to point out that from this square, you can travel everywhere by underground or bus and reach any neighbourhood or area of Barcelona in less than half an hour.
On the other hand, the facilities, apart from having everything you need to interact and study with your classmates, such as a spectacular kitchen space or bright and comfortable study rooms where you will make your first friends, have single, double and triple rooms, in case you prefer to live alone or with classmates. You decide!
Rooms in university residences: our Gracia flats
At Unihabit we also have flats for university students in the Gracia district, exactly in Lesseps street, and they have all the comforts that the most beautiful flats in the city could have. Located in one of the neighbourhoods with the most youthful atmosphere in Barcelona, you will get to know first hand the soul of one of the best university cities in Europe, make many new friends and enjoy the beauty of it all. We guarantee it!
In this case, the flats are available with 2 rooms all so you can live with a friend. Although the whole flat can be booked individually. Choose according to your priorities and tastes!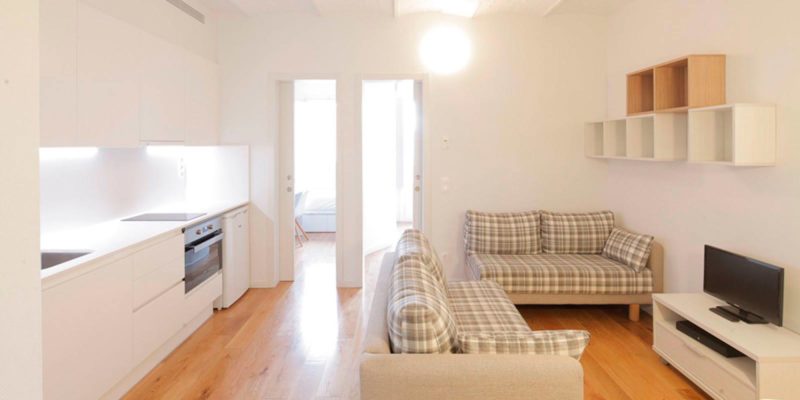 Rooms in our residence in Sant Cugat
This is our residence for students of the Universitat politècnica de Catalunya, located in Sant Cugat del Vallès.
Perfect for undergraduate, postgraduate, master and Erasmus students, you will find exceptional facilities, surrounded by nature and a good atmosphere, which will provide you with the necessary degree of tranquillity to be able to carry out your studies in the best possible way.
Very well connected to public transport, you will be twenty minutes from the centre of Barcelona, with all the advantages that this entails.
In this case, we have single and double rooms, in case you decide to live with a friend or prefer to enjoy the space for yourself.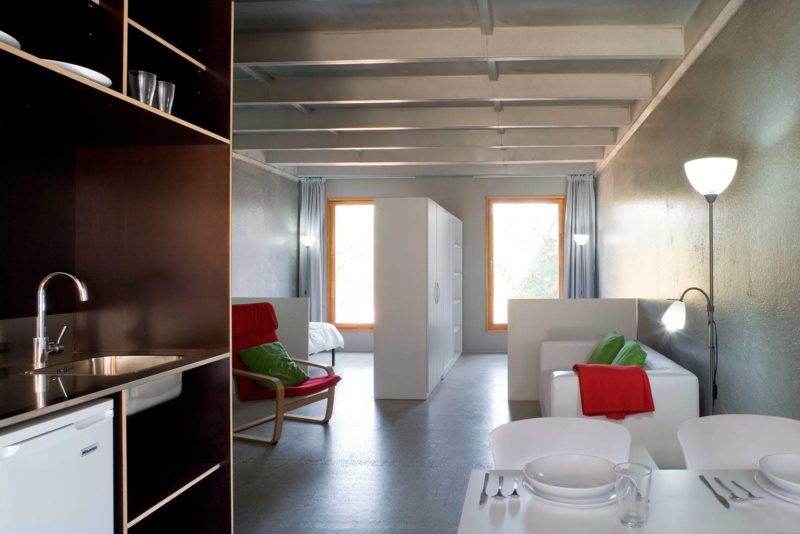 Rooms in our residence in Girona
We end up going to the north of Catalonia, to show you our wonderful residence in Girona, located in the Montilivi district, very close to the University's science campus.
Girona is a top-level university city, with a wide range of degree, postgraduate and master's degrees, and which in recent years has become a reference point in Catalonia and Spain.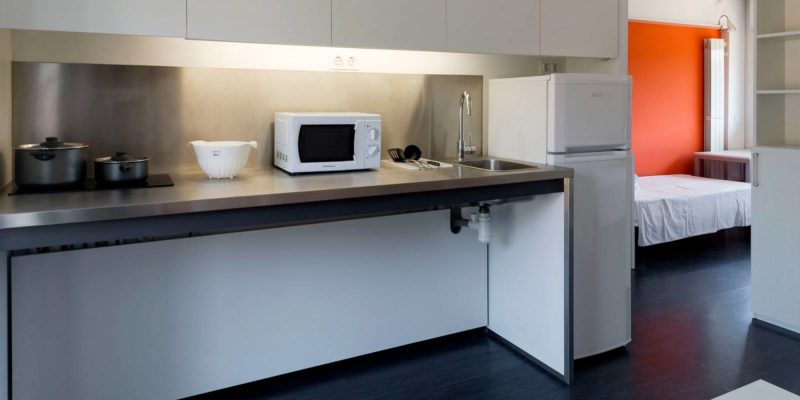 Our residence has single, double and double loft, along with facilities and spaces that will leave you with your mouth open: study rooms, large and modern kitchen, gym, recreation rooms, gardens, parking for bicycles …
Everything is designed so that you only have to worry about studying and having fun!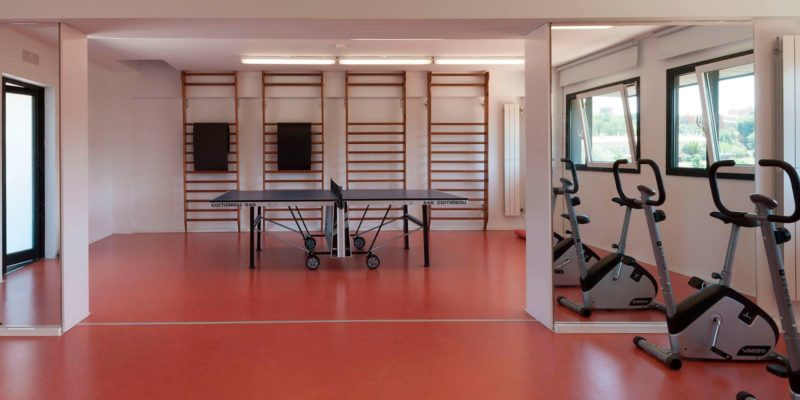 The truth is that you will discover a city with a long history, museums, theatres, bars and clubs, and which is considered by many to be one of the best places to live in the whole country.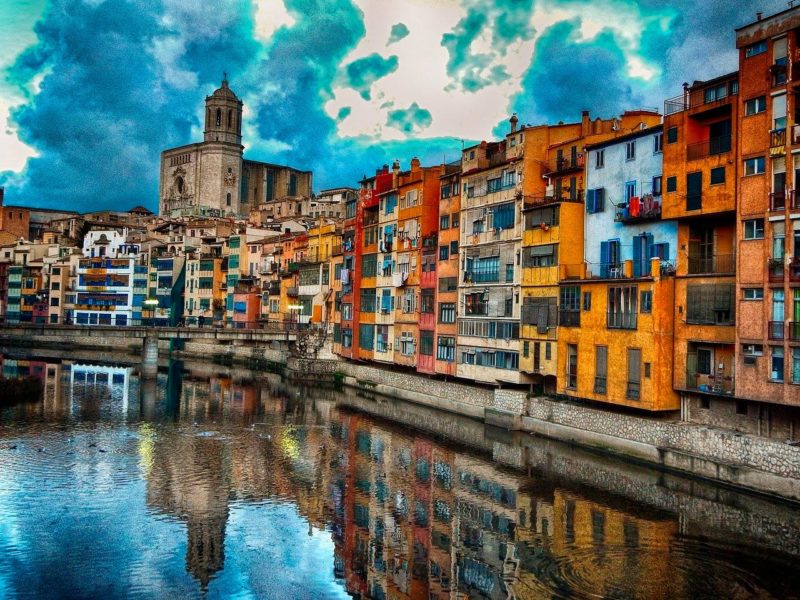 If you have any questions, please do not hesitate to contact us
Starting your university career is a wonderful but unsettling experience. Many changes are coming and this always generates a lot of doubts.
If you have any questions or would like to talk to us about what you consider appropriate, just call us on +34 935 953 953 or +34 608 608 829 or send us an email to info@unihabit.com.
All that remains is for us to tell you that, if you bet on the rooms in our residence halls, you will remember your time at the University for the rest of your days, as one of the best times of your life. Don't you dare?