The comfort and safety of those who stay in our residences are essential for UNIHABIT.
We are fully aware of the trust that families and students place in us when they choose Unihabit as their residence hall. For this reason, we like to pay attention to every detail and work hard to turn this period into a unique and unforgettable experience for students.. 
Without doubt, Unihabit is a safe residence for international and national students.
Secure residences for international students in COVID-19 time
In the summer of 2021, a partial normalization is foreseen with regard to Covid-19 measures, such as the non-obligation to use masks in outdoor spaces.
However, management of Covid-19 cases at Unihabit has been a resounding success and positive cases have been anecdotal. We agreed on the measures together with the residents following sanitary recommendations and our residences became veritable bubbles that were practically sealed.
For this same reason, we offer all possible facilities to avoid any possible contagion. Should it appear, we have an isolation plan to guarantee the safety of all residents.
In the line of prioritizing the safety of our residents, the entire Unihabit team works on safety both inside and outside the residence so that students do not have to worry about anything other than enjoying the experience.
Likewise, we are fully aware of the importance of safety in our residents destination, and this blog has the purpose of solving any questions related to this issue.
5 tips for safe coexistence
In all our residences, we have five main pillars to turn Unihabit into safe residences for national and international students.
Video surveillance: at Unihabit, we have security cameras at building entrances and at common areas to guarantee safety so we can act as quickly as possible in the event of any incident.

Access control: all entry points are perfectly guarded, closed and protected from outside access

Presence detection: We have various sensors for surveilling common spaces by capturing movement, and for adjusting lighting and air conditioning.

Alarm control: at Unihabit, we have an advanced security system, which immediately alerts those in charge of the residence and the external company to guarantee the safety of the residents at any time.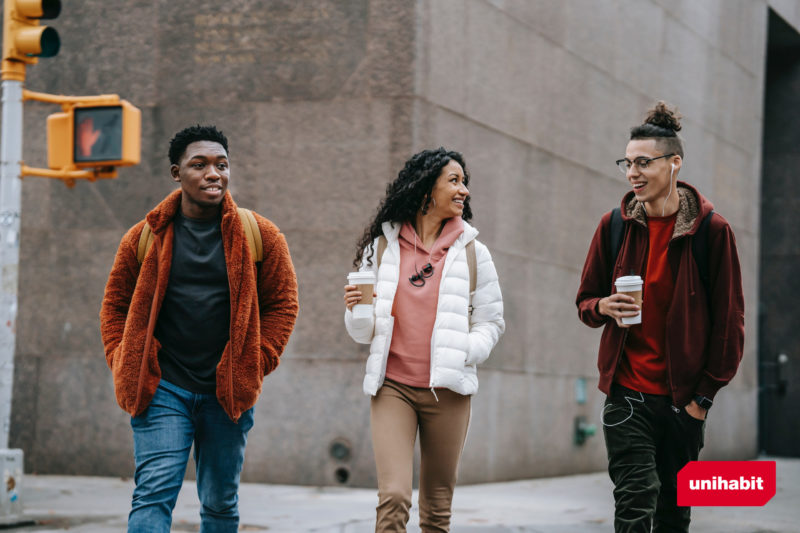 Fire detection: we currently have a modern fire detection system. This is composed of a heat detector, a smoke detector and a flame detector interconnected with each other. It works both automatically and pushing a button.
In addition, we have concierges who watch over to turn the stay into a unique and totally personalized experience showing the maximum interest to meeting the needs of the residents.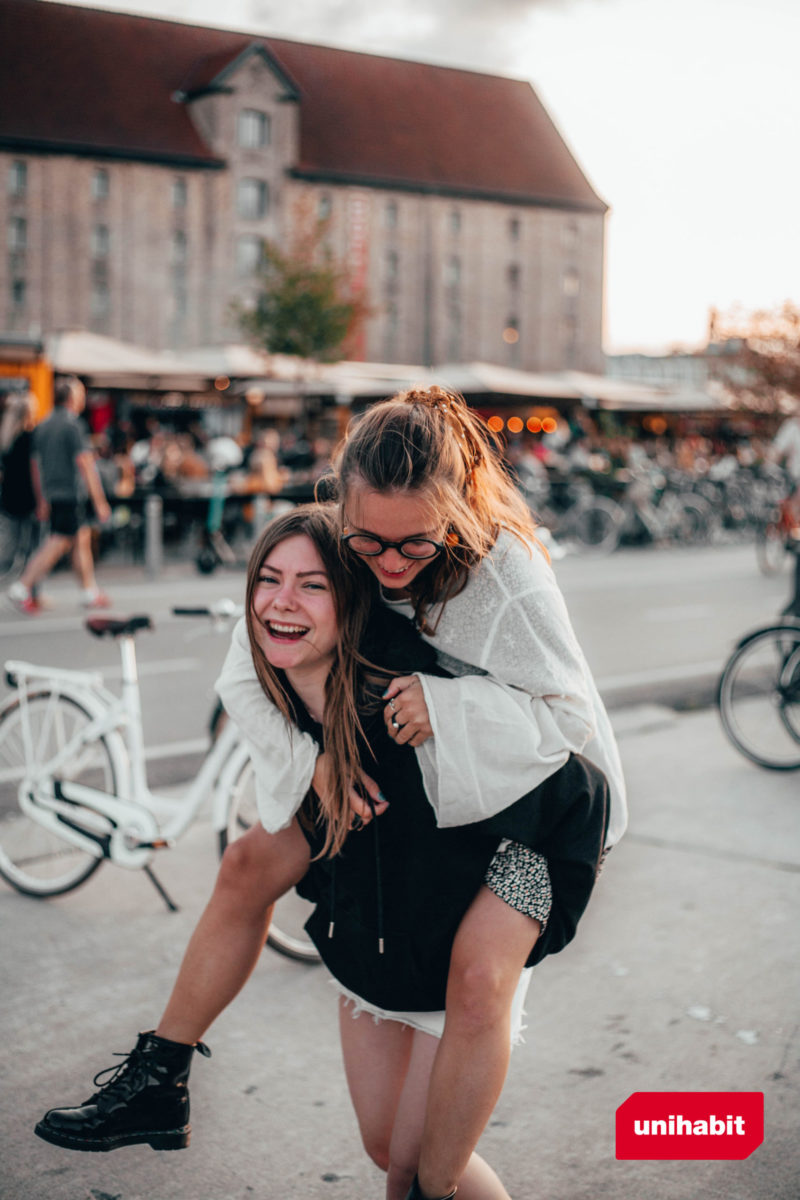 Unihabit Barcelona Residence
In Barcelona, ​​we offer accommodation in both Ciutat Vella and Gràcia.
Not only is the residence safe, but also the city of Barcelona. For a year now Barcelona has done its homework and has solved some problems in relation to city's inhabitants safety. Barcelona has taken advantage of the pandemic to increase security on its streets to avoid possible altercations.
Barcelona has carried out various actions to improve the safety of the city, such as intensifying controls, patrols at the most conflictive points of the city. Likewise, it has installed up to 13 modern devices to control criminal acts in the Ciutat Vella area to facilitate investigation of possible crimes.
In Barcelona, ​​you should only be careful with pickpockets and protecting your valuables in crowded areas such as bus or train stations. However, there is no reason to worry and consider Barcelona as an unsafe city; it is actually quite the opposite. Barcelona is an ideal destination to live and grow both personally and professionally.
Residence Unihabit Girona
The Montilivi – Unihabit Girona Campus is located in a quiet area surrounded by nature next to the University of Girona.
In Girona you don't have to worry about security at all. The area, the pace of life and the city's residents make the Montilivi Campus an idyllic destination where you can safely carry out any activity.
If you want to know a first-hand testimony, do not hesitate to take a look at the interview of Paula Mendoza , student of Biology and Environmental Sciences at the University of Girona.
Unihabit Sant Cugat Residence
The Sant Cugat Unihabit Residence – ETSAV Campus is ideal for architecture students at the UPC, since it is literally located next to the faculty.
For this reason, it shares security with the same residence and university. Likewise, it is placed in a quiet residential area of ​​Sant Cugat, where you will not have any problem in your day-to-day life.
Bernat Ortega, a Unihabit resident, confirms that Sant Cugat is making giant strides to become a smart city, investing in infrastructure and security. If you want to know Bernat a little more and deepen his point of view, please visit his interview .
Let UNIHABIT take care of it all
Contact UNIHABIT and solve all your doubts about our safe residences for international and national students. Our team of professionals is at your disposal for whatever you need. Write to us at info@unihabit.com or call us on 935 953 953 953. We want you to be one more of the Unihabit family!