Once the selection part is over, you will then have to make one of the most important decisions: what you are going to study next. If you don't know yet, don't worry! At Unihabit we want to guide you through the process and give you four tips. Why not do engineering?
Did you know that out of the 30 highest paid professions, 20 of them relate in some way to engineering from different fields? There are many types of engineering and it may be that one of these convinces you.
Here are some of the reasons why you should opt for studying engineering: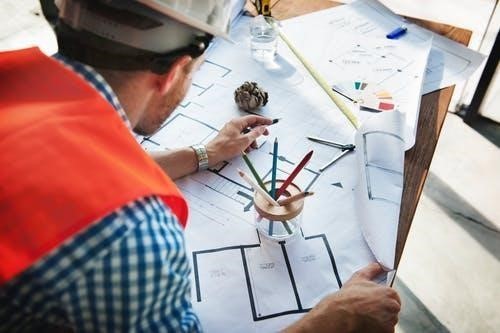 Once you finish, you will have a wide variety of job opportunities, all of them with good salary prospects.

Engineering has no borders: currently we can find jobs dedicated to different sectors all over the world.

Studying engineering will help you develop a more analytical mind, the ability to solve problems and you will learn to work as a team.
Although these are very strong and attractive reasons to choose this area of study, it is also important for you to consider and take into account if this career is right for you, in terms of skills and tastes. Are you truly passionate about the subject?
Sometimes we make this type of decision for the wrong reasons, such as: the type of economic remuneration, job opportunities or continuing on a family career. These are all important and valid reasons, but you should not base your decision solely on them. Bear in mind that once you graduate you will dedicate 40 hours a week to your profession or, in some cases, even more. If this is a profession that you don't like, you may end up feeling extremely bored and like you are wasting your time. Eventually this will encourage you to embark on another professional career.
Currently there are several vocational tests that can help you make this type of decision and that will help you get to know yourself better by identifying your abilities and preferences. There are also several resources, books and fairs for students, which will help you to find out about all the current academic offers and thus give you a clear guide to all the options.
Where can I study engineering?
There are lots of universities which offer engineering. One of the most famous is the Universidad Politécnica de Catalunya (UPC), located very close to our Barcelona and San Cugat halls of residence.
But there are many other options too. The range of possibilities and centres to study engineering in Barcelona is very broad.
The Universidad Politécnica de Catalunya (UPC) is a public university and is considered one of the largest in Barcelona. Its academic offer focuses on engineering, architecture, science and technology. It is divided into nine faculties, spread across different cities in Catalonia. The UPC is considered a reference centre in research, creation and education worldwide.

The UPC's faculties are located on the Diagonal Norte Campus and on the Diagonal Sur Campus, located in the Les Corts neighborhood. Some of the most important faculties of the city are concentrated in this area, for this reason you can find a wide range of services and facilities for students. In addition, you can enjoy some of the most beautiful tourist spots in the northern part of ​​the city such as the Pedralbes Garden.
There is also the Diagonal-Besòs campus, located in the Maresme-Fòrum area, the area where the Fòrum is located. This is a public park that is used as a venue to host music festivals and large-scale exhibitions. One of the most famous events that currently takes place there is Primavera Sound.

As we have mentioned before, the polytechnic university also has faculties in towns located around Barcelona, ​​such as Castelldefels as well as some more distant ones such as Manresa, all of which are very well connected by public transport. Therefore, if you want to enjoy all that the city has to offer including trendy bars and restaurants, walks through the bustling streets or strolls by the sea, the architectural beauty of the city buildings and parks, cultural and leisure events, you wouldn't find it hard!
Don't worry about transport!
Public transport links are easily accessible from all our halls of residence, so it won't be hard for you to move around the area. We care about your comfort and, therefore, you should know that our Sant Cugat hall of residence is just 5 minutes from the UPC. If you decide to go to Barcelona, ​​you can get to the city in less than half an hour using public transport. Or if you decide to stay in the capital, it will be easy for you to get around.
The following are the main tube connections to get to the UNIHABIT university halls of residence:
L1 Hospital de Bellvitge / Fondo
L2 Paral·lel / Badalona Pompeu Fabra
L3 Zona Universitària / Trinitat Nova
If you need more information about the timetables or fares for the buses and tube in Barcelona, here is the link where you can discover all that the Barcelona metropolitan transport network (TMB) has to offer.
In addition to public transport, there are plenty of other interesting ways to get around Barcelona. The city is well designed to be explored easily by bike or electric scooter, thanks to the large number of cycle lanes. If you don't have your own bike, you can also enjoy the public bicycle rental service, known as El Bicing.
El Bicing works through a subscription card which is nominal, unipersonal and non-transferable. This card enables you to be recognised as a user in the system and allows you to pick up a  bicycle at any of the bike collection and delivery points across the city. This service operates 24 hours throughout the year and you can choose between standard or electric bicycles. You can also use the Smou App to help you get around Barcelona more easily: find all the stations on the map, check the availability of bicycles and reserve a bicycle or check the status of your subscription.
Where should you stay? Find out about our halls of residence in Barcelona (UPC) and Sant Cugat.