Are you looking for activities for university students in Girona? Do you want to make new friends, get involved in the community or join a sports team?
From the Unihabit Girona residences we offer you different options so that you can live the university experience very intensely. Which one do you want to join? Don't miss them!
Colla Castellera Xoriguers
One of the activities for university students in Girona per excellence is to participate in the Colla Castellera Xoriguersof the University of Girona. Teamwork, university parties, new friends…
La Colla Castellera de Xoriguers is made up entirely of university members of the UdG. If you want to meet new people and learn more about Catalan culture, being part of a university castellera colla is one of the best options. What are you waiting for?

Source: https://www.udg.edu/ca/viu/cultura/colla-castellera-xoriguers
Do exercise!
If you are looking for activities for university students in Girona that are active, team-oriented and also allow you to be in good shape, the best solution is to sign up for a sports team. The University of Girona offers you different options: Pilates, yoga, football, nature activities, and much more.
Exercising as a team or with people gives you the opportunity to meet new people with the same interests. Which one are you most interested in?
Consult all the offer of the UdG's activities.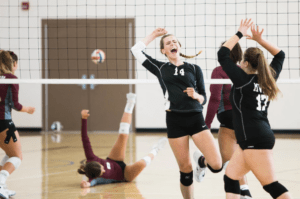 Get involved in the community
Be part of groups, get involved in the community, participate in transformative activities to improve the city… In Girona you can also actively participate in different associative communities to bring your most transforming spirit to the city and meet people who share the same values as you.
There is a very long list of activities for students in Girona in associative communities. From the Unihabit university residences we propose you some in case they are of your interest:
EdHack Krea Girona: If you have an idea that you think could have a positive impact on the city of Girona, you can present your project at EdHack. The initiative is a creative laboratory based on co-creation and teamwork in which everyone who participates will contribute their experiences, knowledge and skills to create projects that take advantage of the opportunities generated by the link between the educational and cultural spheres.
Caus and esplais (scouts): If you are interested in the world of education, you have to sign up for some of the causes and esplais of Girona. Prepare games, activities, nature excursions… And, above all, enjoy the experience!
From the university residences of Girona de Unihabit we offer you accommodation in the city. Contact us for more information.