Going Erasmus is always an adventure and, even more so, in a city like Barcelona. Not only because of its wide range of training, but also because of all the cultural and social plans that you can sign up for in the same day. Concerts in musical bars, festivals, walks on the beach, gastronomic routes, social events… Impossible to live everything in an Erasmus stay!
But Erasmus is not like going on holiday. There are many more aspects to consider: making new friends, discovering our personal spaces… And finding a place that makes us feel at home!
Be like at home: discover Unihabit's Erasmus Barcelona residences
In the Erasmus Barcelona residences for undergraduate and master students of Unihabit we know how important it is to build a family during your Erasmus stay. We know how important it is to find those people with who to share your best days, but also those most difficult. People with who you can cook the star dish of your country, but also with whom you can experience intense exam times.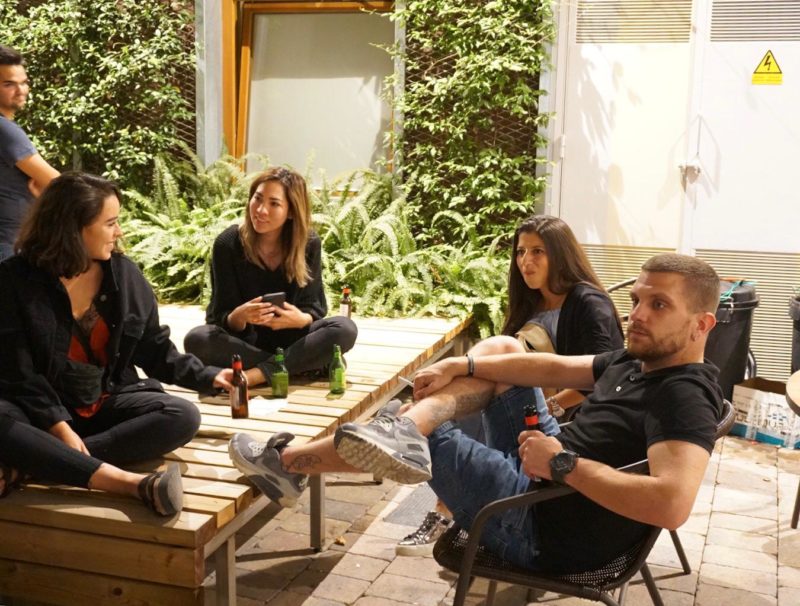 Double and triple rooms: sleeping accompanied? In the Unihabit Erasmus Barcelona residences it is possible! Live your Erasmus experience sharing a room with your classmates.
Study rooms: group study sessions are always the best solution to apply to the maximum! At Unihabit's Barcelona residence halls we have a study room so that you can prepare your exams with all the necessary resources and total peace of mind.
Central space… And outdoor garden: moments of disconnection and relaxation are always important, even more so in a city as busy as Barcelona. And what better way than to do it surrounded by your new group of friends in our indoor rooms or patios?
Communal cooking: do you want to learn how to cook new culinary recipes? We have an ample space, with all the necessary equipment, so that you can prepare the best dishes… and try new ones!
Located in the city centre: if you are looking for a residence near your university, the Unihabit Ciutat Vella residences will be your best option. Located in the Plaça de les Caramelles you can have all the services you want at your disposal.
Activities in Barcelona for international students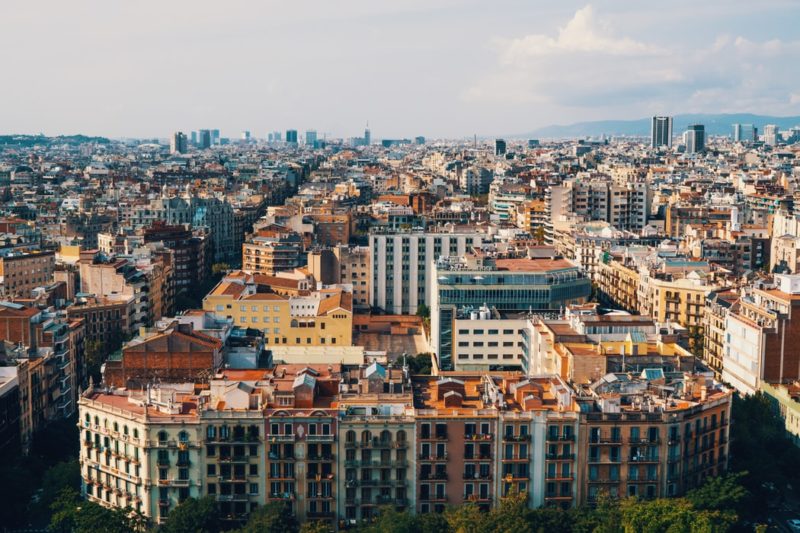 Although, as we have mentioned, being well in the place where you live is vital for your Erasmus experience in Barcelona, what the city has to offer you can't be missed either. Don't miss our recommendations and discover numerous plans you can make with your new group of friends in the city!
Join international groups from the same university and residence: meeting people who are also living their Erasmus experience in Barcelona will help you surround yourself with people who are going through the same situation as you and you will meet new people with whom to enjoy your stay in Barcelona.
Spending a day in Tibidabo Park: A must in Barcelona! An amusement park where you can enjoy unparalleled views. In addition, it is ideal to go in group to have a great time.
Picnic and walk in the Ciutadella Park: this park is one of the most mythical spaces in Barcelona, therefore, an essential appointment for every lover of natural environments and picnics with friends.
Taking advantage of the sun on La Barceloneta beach: this area is one of the busiest areas in the city, and its beach is the ideal place to take refuge during the hottest afternoons.
See the lights of Font de Montjuïc. This is a quieter plan to end the day when it gets dark. Between 20:00 and 22:00 – depending on the time of year – you can enjoy a romantic light show!
Are you still doubting whether to embark on this new adventure? Don't miss the opportunity to live one of the most unique experiences during your student education!
Book a room in our Erasmus Barcelona residence, located in the heart of the city, and enjoy a warm family atmosphere during your stay in the city.