Morgan Headrick is an exchange student from Toronto, Canada. However, she is pursuing her undergraduate business degree at Babson College (Boston, Massachusetts) and is currently in her senior year.
Morgan exudes optimism and good vibes. She is an active, pleasant and organized person who loves Barcelona. She is in love with physical exercise, specifically soccer. In addition, she is a curious person who loves to travel and discover places around the world. 
In this interview, we will know her point of view, her adaptation and the most notable differences between Canadian and Spanish culture.
-Hi, my name is Morgan and I am studying business in the US but I am here on exchange in Spain also studying business.
How long are you in Unihabit?
-I am living in Unihabit for one semester so the beginning of September and then I move out around mid-December.
Which hobbies do you have in Barcelona?
-In Barcelona some of my hobbies include staying active whenever I can. Barcelona is so great because of the weather, it is an amazing city so I play football sometimes; Unihabit organized a game a couple weeks ago, go on runs, go to the beach, hike, go to the gym, anything to stay active.
What is your favorite music group?
-My favorite music group is Drake. I am actually from Toronto so I am a little biased but I love him.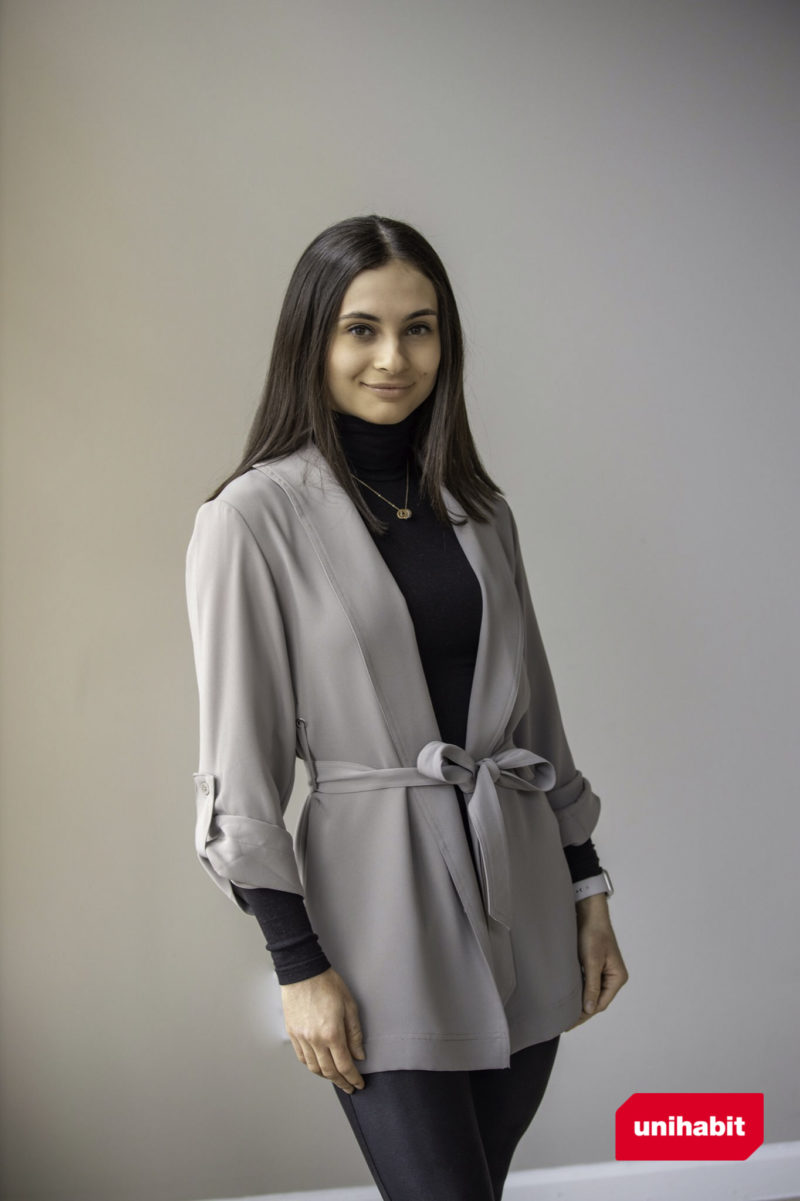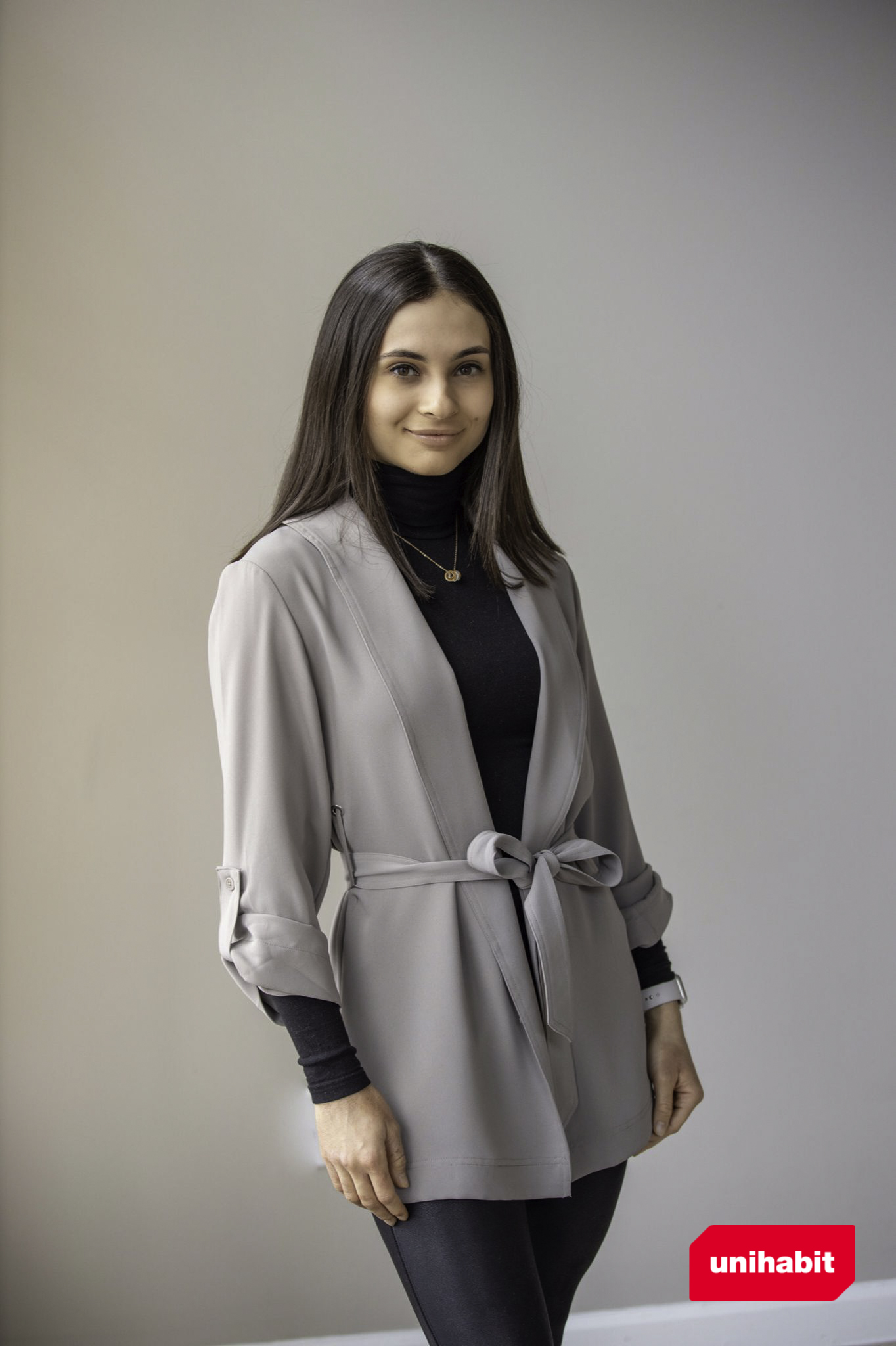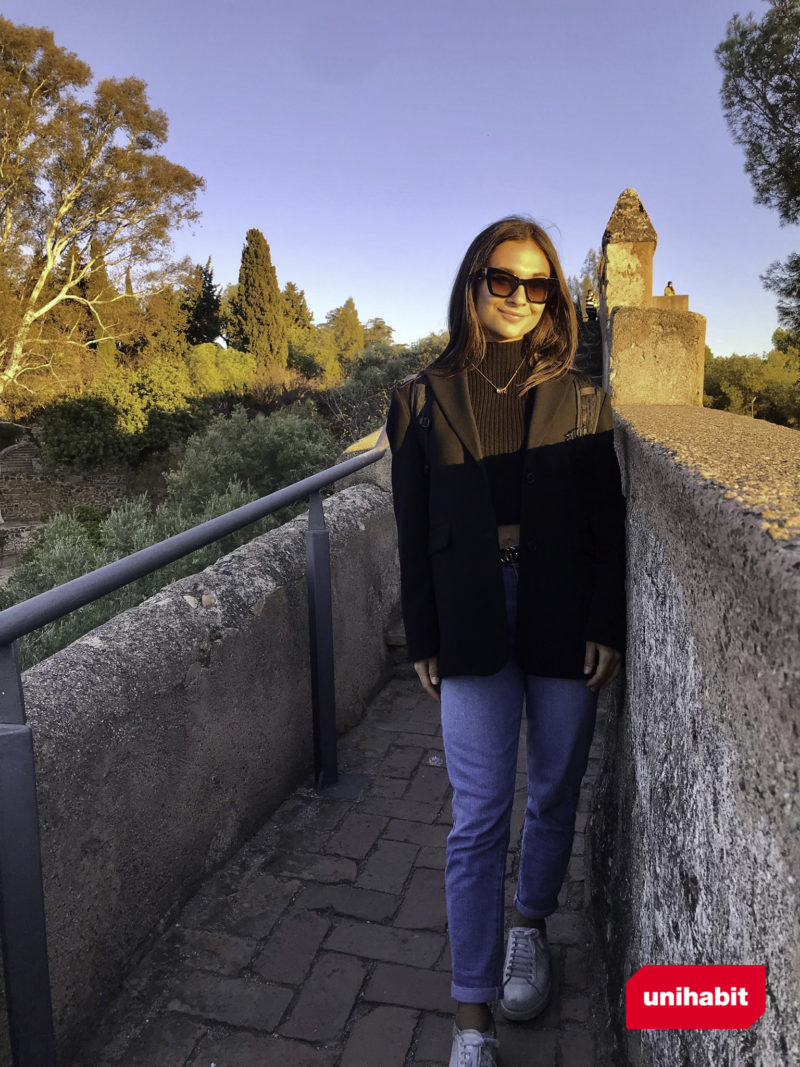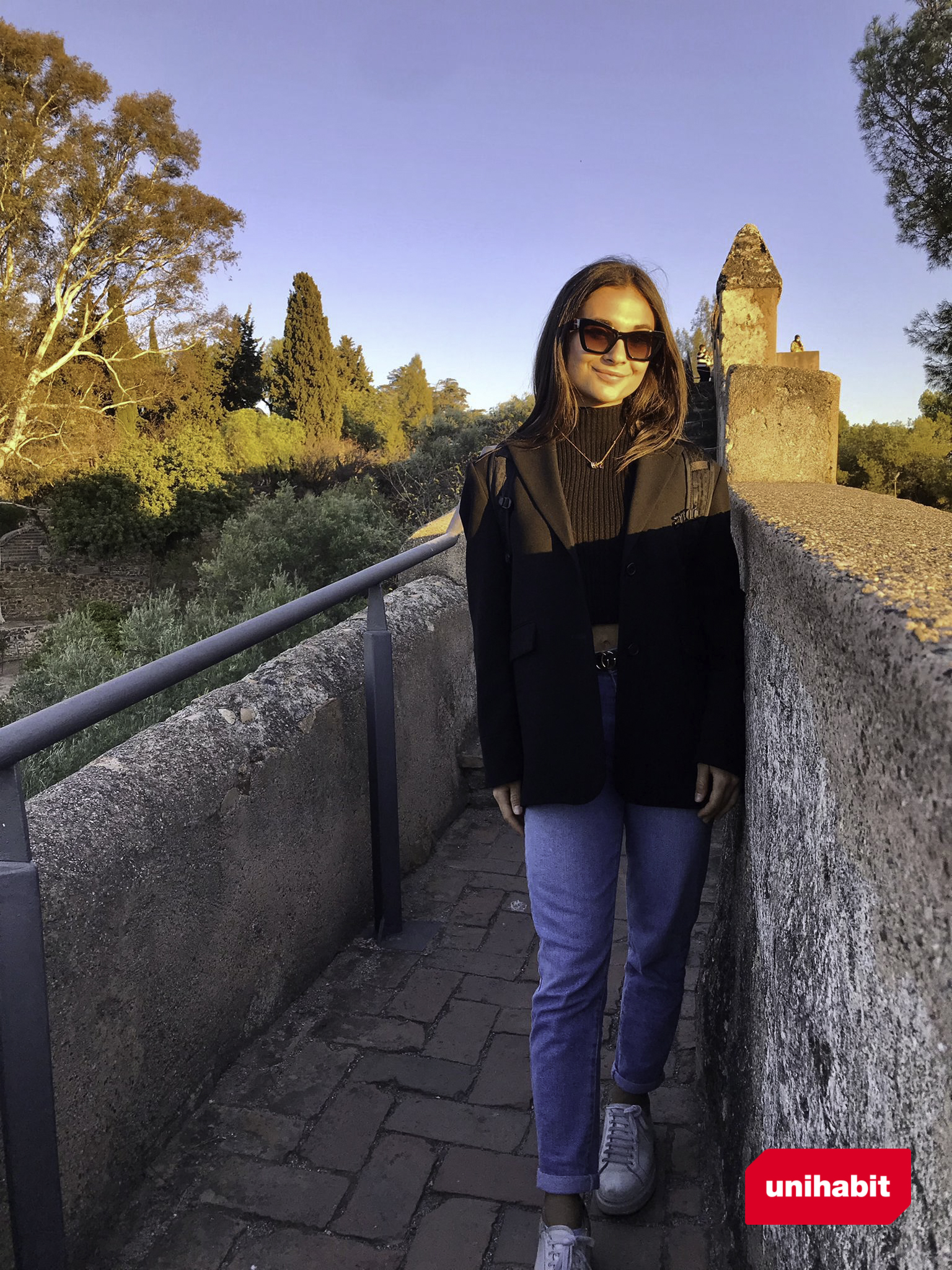 When do you decided to study abroad?
-Actually right away when I came into my university in the US, I knew that I wanted to study abroad. My school had a great program for it. I was actually supposed to be in London for the entire last year, but because of COVID that did not come to fruition. I am so thankful that I was able to come to Barcelona this fall, which is my senior fall, and share this experience here.
What fears you the most before to come?
-I think it was very daunting coming here especially as a senior because none of my friends chose to come to this particular program or abroad. Typically, people study abroad in their junior year. So especially coming out of COVID where I was rather confined to my own circle, going out, meeting new people. I am putting myself out there was a little bit of a fear for myself.
How is to live so far away from your family?
-I love my family so much but I think by this point I am a little bit used to it because they are all in Toronto and then I go to Boston especially with COVID I could not really travel back forth to see them so at this point, I am used to it.
What do you miss the most from home?
-Definitely my family and my cat. I definitely miss having my cat around for sure.
What will you like to do when you finish your studies?
-When I finish my studies, I am actually in a unique position because I have already accepted a job so when I graduate from Babson in Boston and return to Toronto I will be working for a management-consulting firm.
Do you have some "mantra" or life motto?
-This is actually a very new thing I think because of COVID. I like to think that we could be in a lockdown any day. Therefore, that is why I have been living my life in Barcelona. You never know when we could be in lockdown again.
What do you like the most about Barcelona?
-I love Barcelona because it is so dynamic. I think there is never a dull moment, people is always bustling, the weather is generally very great so there is always something going on outside, inside and every day I feel like there is a piece of the city that I still have not explored so it keep things exciting for sure. The food helps too.
Do you have any favorite place in the city?
-One of my favorite places in the city is El Born. Just the atmosphere, the food, there are such nice bars… That is definitely one of my favorite neighborhoods.
How did you discover Unihabit?
-I discovered Unihabit actually through my abroad program so I had a couple of residence options an apartment, a homestay or the residence.  I selected this one. They put me in touch with Unihabit and they coordinated all of that.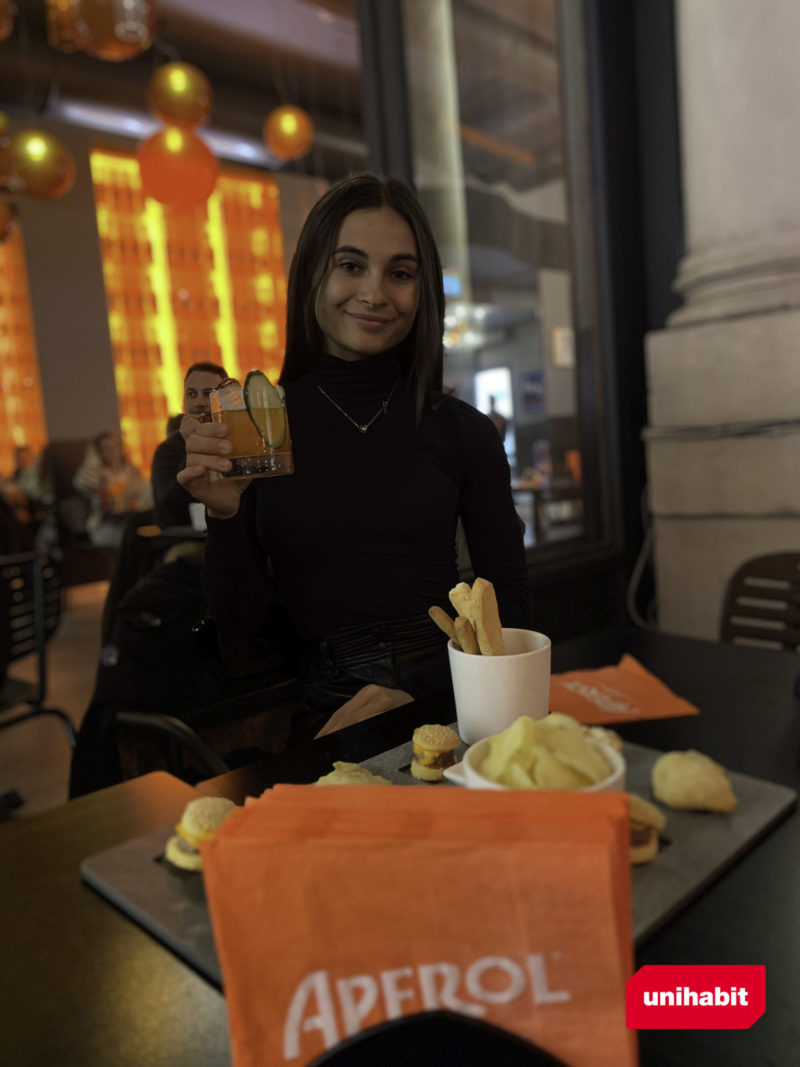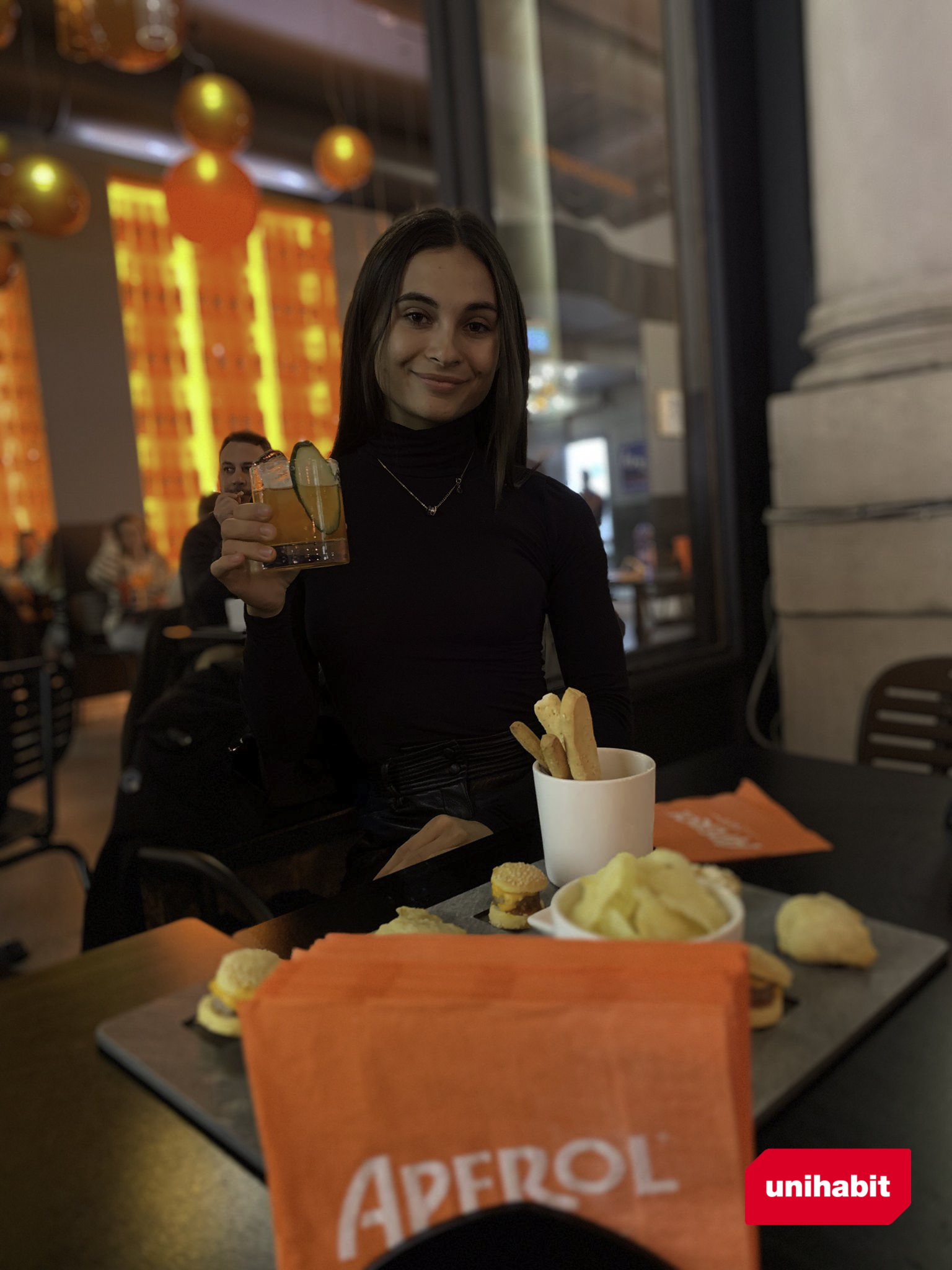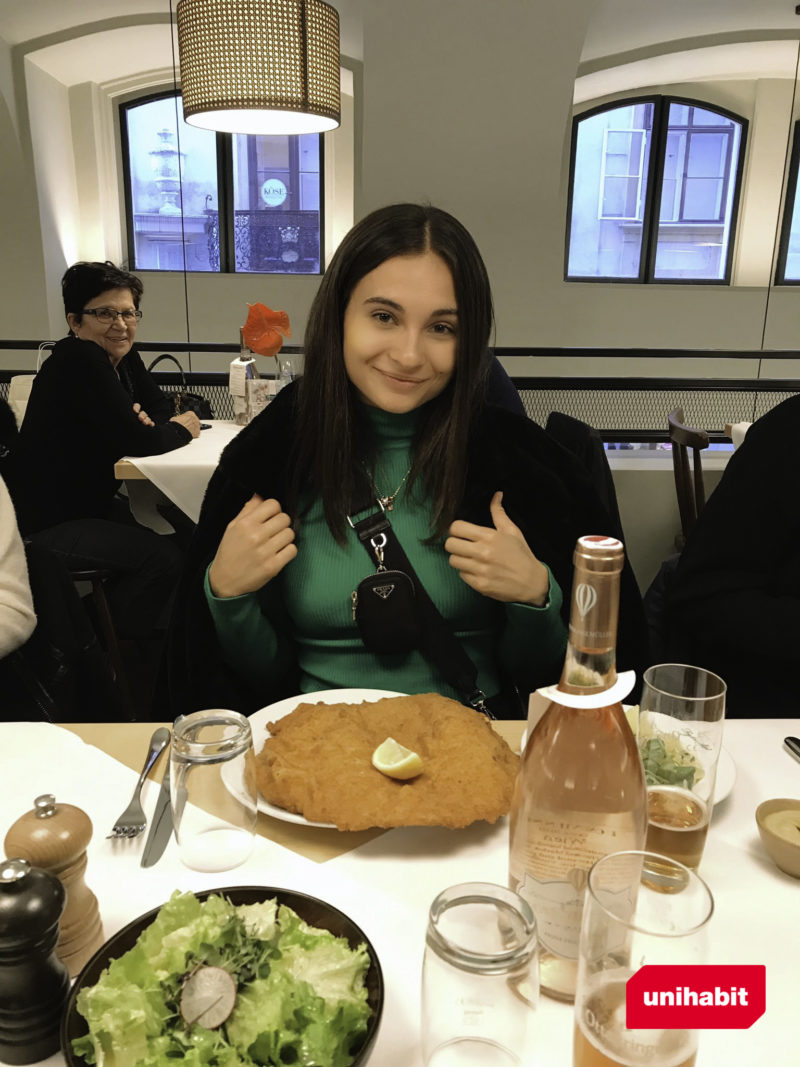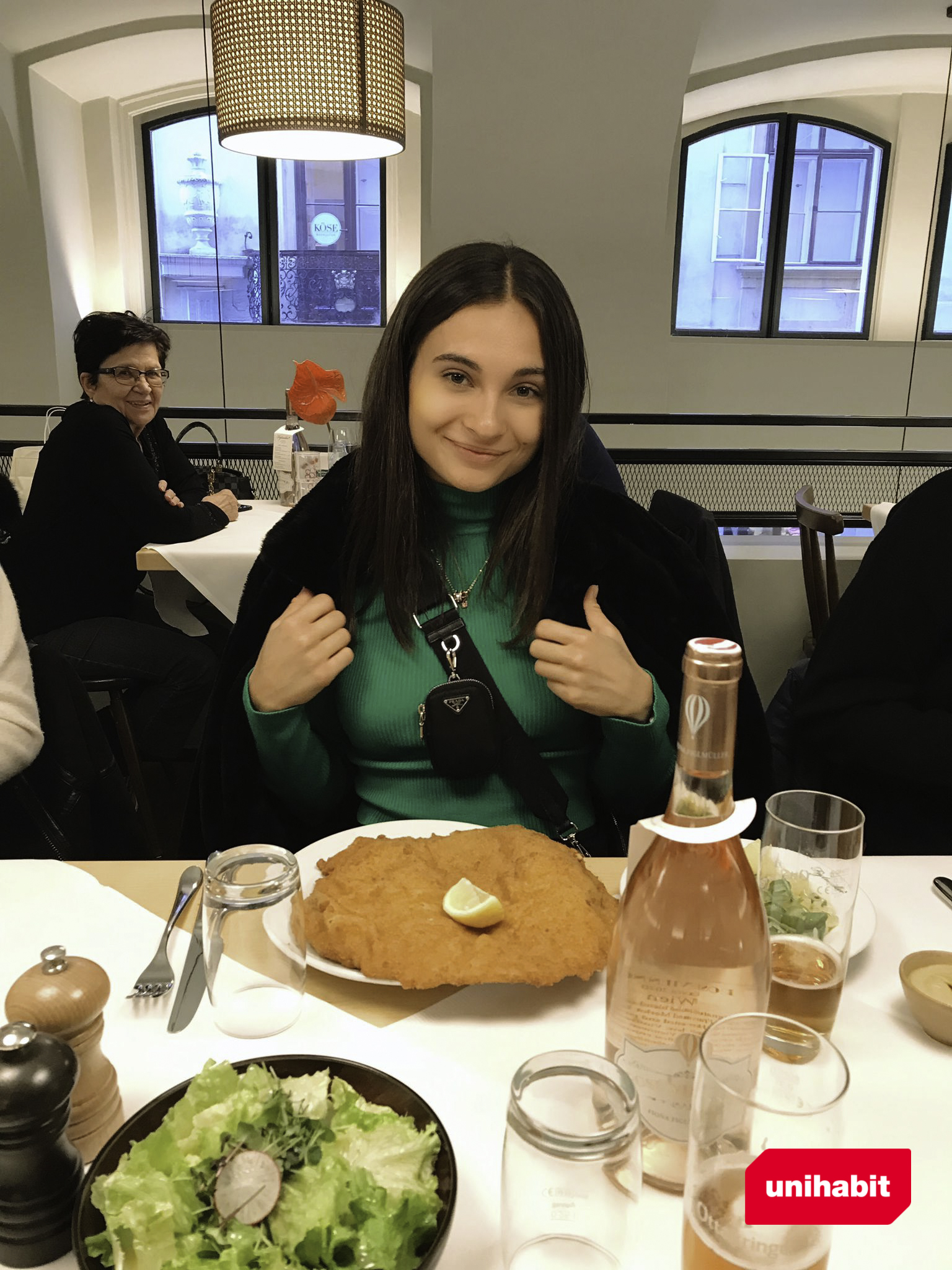 How do you remember your adaptation?
-I think my adaptation here was smooth. It was so easy to meet people because there are not Americans like myself studying abroad who came alone and they are all living together in the building, but you also have local native people from Mallorca, Barcelona, Spain, and other parts of Europe.  Therefore, it was easy because I think people are all in similar boats and they all come from diverse backgrounds to be supporting each other through that initial adaptation. Unihabit threw events and made it very smooth.
What is the biggest difference between Canada and Spain?
-The biggest difference is definitely the sleeping and eating schedule. I do not think I have adjusted yet. In Canada, I usually have lunch around 12pm, dinner around 6 or 7pm and I am in bed at a reasonable time. Here I do not think Spaniards sleep at all, I see everyone cooking at like 10 or 11 pm like "oh my gosh", I am still getting used to that. 
How do you organize your studies in Unihabit?
-I am actually fortunate because I have a single room, I think most of the American exchange students have a single room, so it is very peaceful and I use the desks to study there typically. If I want to change the scenery, I love that we have a kind of study common area downstairs because there are generally many people studying so you can collaborate and it is a good environment to work on my studies as well.
Do you remember any special warm moment?
-One moment that I remember in Unihabit was the first residence party that we threw when we were meeting everyone. There was a bunch of food and drinks and it was a special time. I was not able to sleep that night because the music was going on until very late but it was amazing. I am glad that Unihabit throws those type of events.
What do you like the most about Unihabit?
– I love the residence because I feel we have made such a strong sense of community, not only the Americans, who we are generally very close because we all live in the residentce, but also with the local students which we have started to become very close, too. 
I think the setup is ideal, having my own space in the middle of the city is key when I am interacting with people all the time, it is like to come back and have that privacy. Also having a kitchen, not only in my room if I want to prepare something quick but also downstairs is a huge plus too.
How is your day-to-day in the residence?
–I usually wake up a little bit earlier and then, because the residence is so central, I can pretty much walk to wherever I need. It is nice because I love walking so I walk to class, which is roughly 20 minutes. I have classes at two institutions and they are either 20 or 25 minutes distance, which is awesome. Then I come back, prepare a lunch in my room, and then I study a little bit, go off to my other class and, I usually go to the gym, which is very close, maybe get something to eat, come back and finish my studies. If there is anything I want to do, it is so accessible to all parts of the city, which is awesome.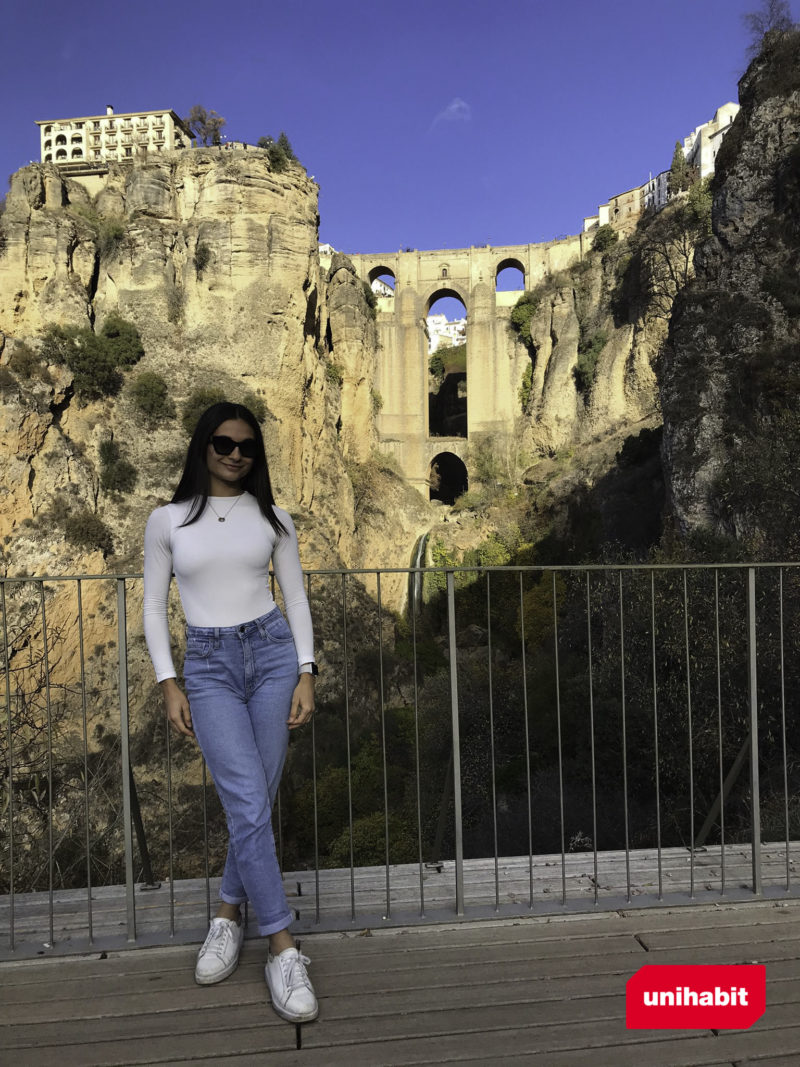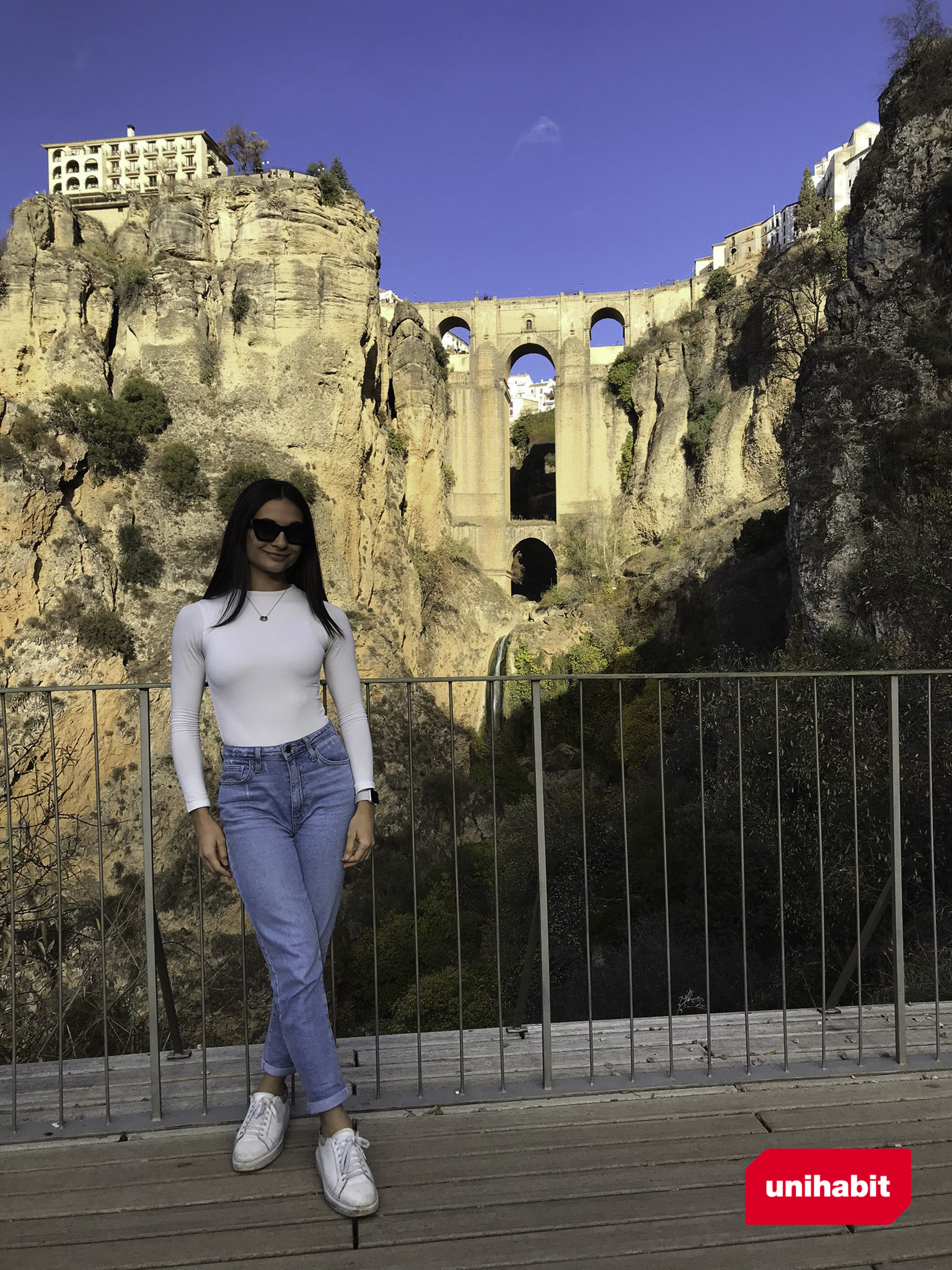 What advice/tip will you give to the future students?
-I think if you are thinking about coming to Barcelona for the first time, similar to my situation, just do it, you will not regret it. It might seem scary initially but it has been one of the most extraordinary experiences of my life.  Also for other people living in the residence, the experience has become so much more enriching when you put yourself out there to meet new people, even if there is a cultural difference or language barrier. It is so worthwhile to try to meet as many people as possible and break those walls as early as possible.