Many measures are already commonplace in such an exceptional start to the academic year
What we first thought would last for just a few months now seems to have no clear end-date in sight. As a result, universities have launched the new 2020-21 academic year by complying with strict measures of hygiene and a detailed contingency plan and protocol to prevent a possible outbreak of COVID-19. In light of this prolonged period of exceptionality, universities are committed to maintaining the quality and parity of their teaching.
Every university has established its learning modality, which may be online and/or face-to-face, as well as specific measures for its institution. For this reason, we highly recommend you look up these details for the centre in which you have enrolled. At the same time, all universities are bound by regulations set down by the Interuniversity Council of Catalonia. This council represents the 12 universities in the Autonomous Community and includes public, private and semi-private institutions.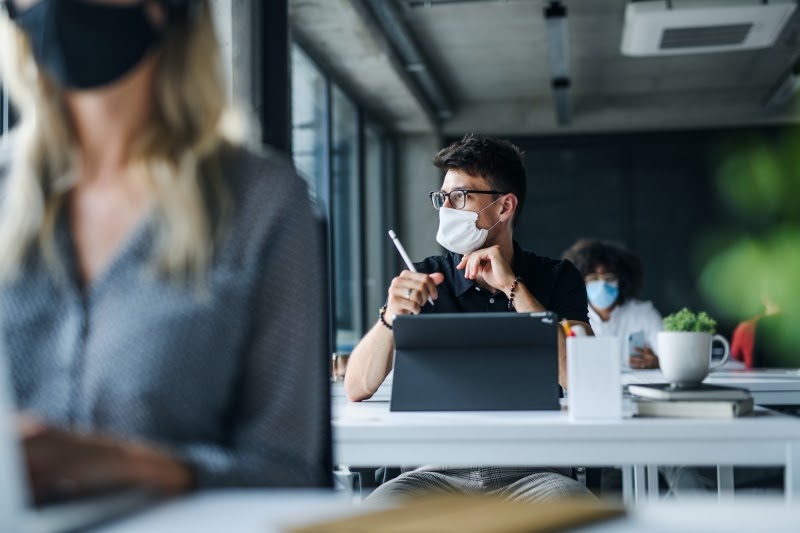 At Unihabit, we are aware not only of the uncertainty of our times, but also of the apprehension felt by many in starting the academic year. That's why we want to help you by providing information to clear up any doubts you may have. So, take a moment to read this post and while you do, take off your face mask because the university pandemic guide is about covering your mouth, social distancing and a lot of sanitising gel. Welcome to the new normal at university to start the 2020-21 academic year. 
Mixed-modality learning marks the new academic year 
Most universities have adopted the concept of mixed-modality instruction which refers to a combination of face-to-face classes or lectures and online learning. The term blended is not being used in this case, so as not to confuse mixed-modality with university courses that already use the blended modality to define a methodology with fewer hours in the classroom.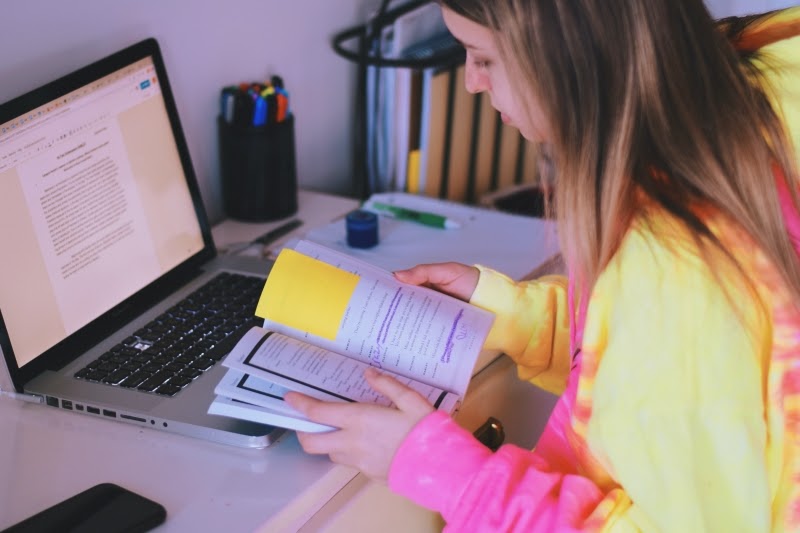 On account of the current and new situation, universities have established a maximum number of students per classroom or lecture hall to guarantee a separation of 1.5 meters between students. If it is not feasible to provide this space to an entire class or cohort, the group will be split up and rescheduled in shifts so that the requirement is fulfilled and transmitted by videoconference to the rest of the students. Mixed-modality instruction will vary according to the criteria decided on by individual universities and faculties. Likewise, technological support must be provided to reduce the digital gap between students.
And last but not least, hygienic measures such as using sanitising hand gel and wearing a face mask are mandatory at all times throughout the university campus.
What resources and information do I have to start the new academic year?
Every student beginning their studies at a Catalan university for the first time must be duly informed of the learning plans and methodologies. This includes information on specific student support plans, socialization programmes, psychological care and any services that will help them to settle into life at university.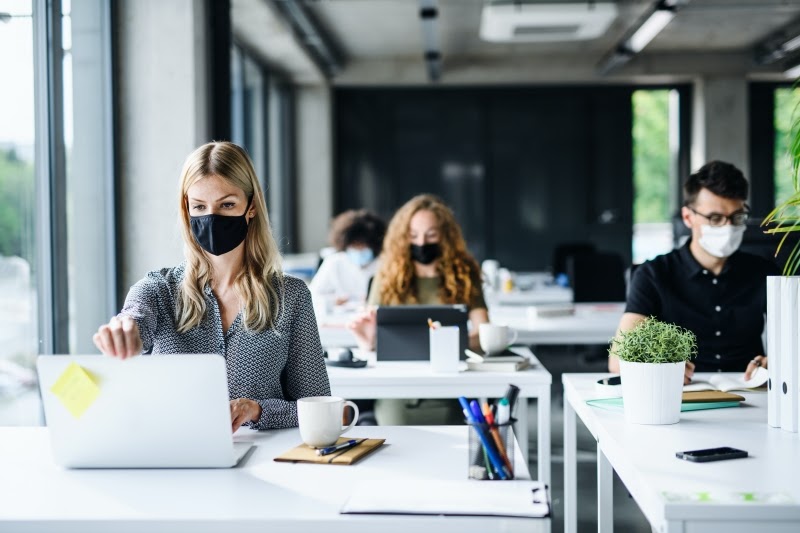 Lecturers and faculty must have access to courses and continuous training to guarantee excellence in teaching. In effect, the majority of university teaching staff has already received training and will continue to do so in order to adapt curricula to the online methodology and health protocols in the classroom. Without doubt, the 2020-21 or 2020/21 academic year at university will be unique and unpredictable. Academic institutions, staff and teachers are committed to taking these changes in their stride and to making it a very special academic year.
What happens if there is an outbreak of coronavirus during the academic year?
Outbreaks can occur at any time and in any region for very different reasons. That is why education centres are ready to adapt and switch to the full online modality at any given time if there is any risk of a possible contagion in a classroom, college or university. By going online, groups will be isolated (in parts) to prevent the spread of the virus.
All universities must have a contingency plan and protocol in the event of a COVID-19 outbreak.
Educational institutions must guarantee a massive and immediate switch to online instruction should the situation for health and safety require it.
As a result, you will already be familiar with your university's Virtual Campus. Tasks and possible assignments will be delivered on the online learning platform. For universities, the success of this will depend on the instructional design and the continuous assessment model.
Your top 3 must-haves; essential items in your safety kit for the 2020-21 academic year
Due to the circumstances, one certainty for the upcoming academic year is that everyone must carry a safety kit at all times, and it must include these 3 essential items.
Wearing a face mask is compulsory, so it's a definite must-have. We also recommend you carry extra ones in your backpack so that you can change your face mask when necessary, or as advised, every 4 hours.
2 Face mask case or holder 
Face masks cannot be left on a table or hanging on your arm like a motorcycle helmet. Face masks have to be kept in a safe and clean place when you take them off to eat or go to the bathroom.
In most of the rooms on campus, sanitising hand gel will be available in dispensers, however, you should be well prepared in case the supply in a certain room runs out or you want to take off your face mask at any given time where there is no hand gel. It is vital that you disinfect your hands before removing or putting on your face mask.
By acting responsibly and with collective consciousness, we protect each other and ourselves. This year will be an exceptional year in many ways due to COVID-19. However, let's work together to keep on learning and enjoying university life.
¿Do you want to know more about Unihabit?
At Unihabit, we can advise you and show you our rooms without any commitment or obligation. We rent rooms and/or apartments in Barcelona (Ciutat Vella and Gràcia), Girona and Sant Cugat.
If you would like more information or want to make a reservation, we would love to hear from you. Contact us via email info@unihabit.com, or by calling us at 608 608 829 or 935 953 953.