Interview with David Aguilar, resident of Unviersita Unihabit residence Sant Cugat
Name: David Aguilar
Age: 19 anys
Was born in: Andorra la Vella
Study: Bioengineering
Study at: Universitat Internacional de Catalunya (UIC)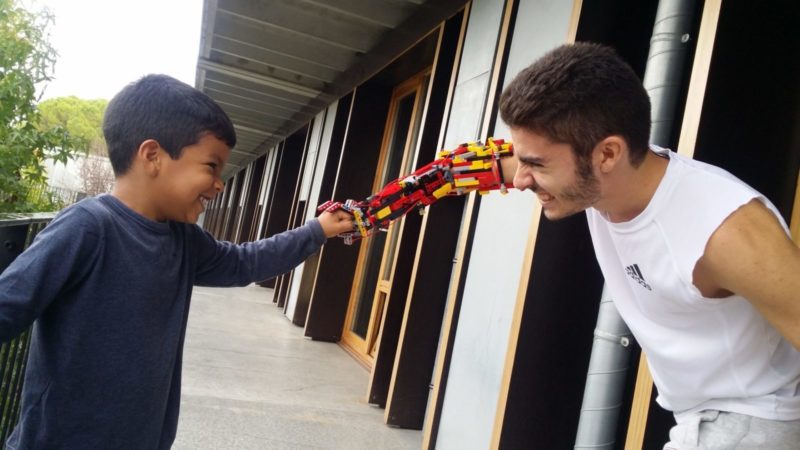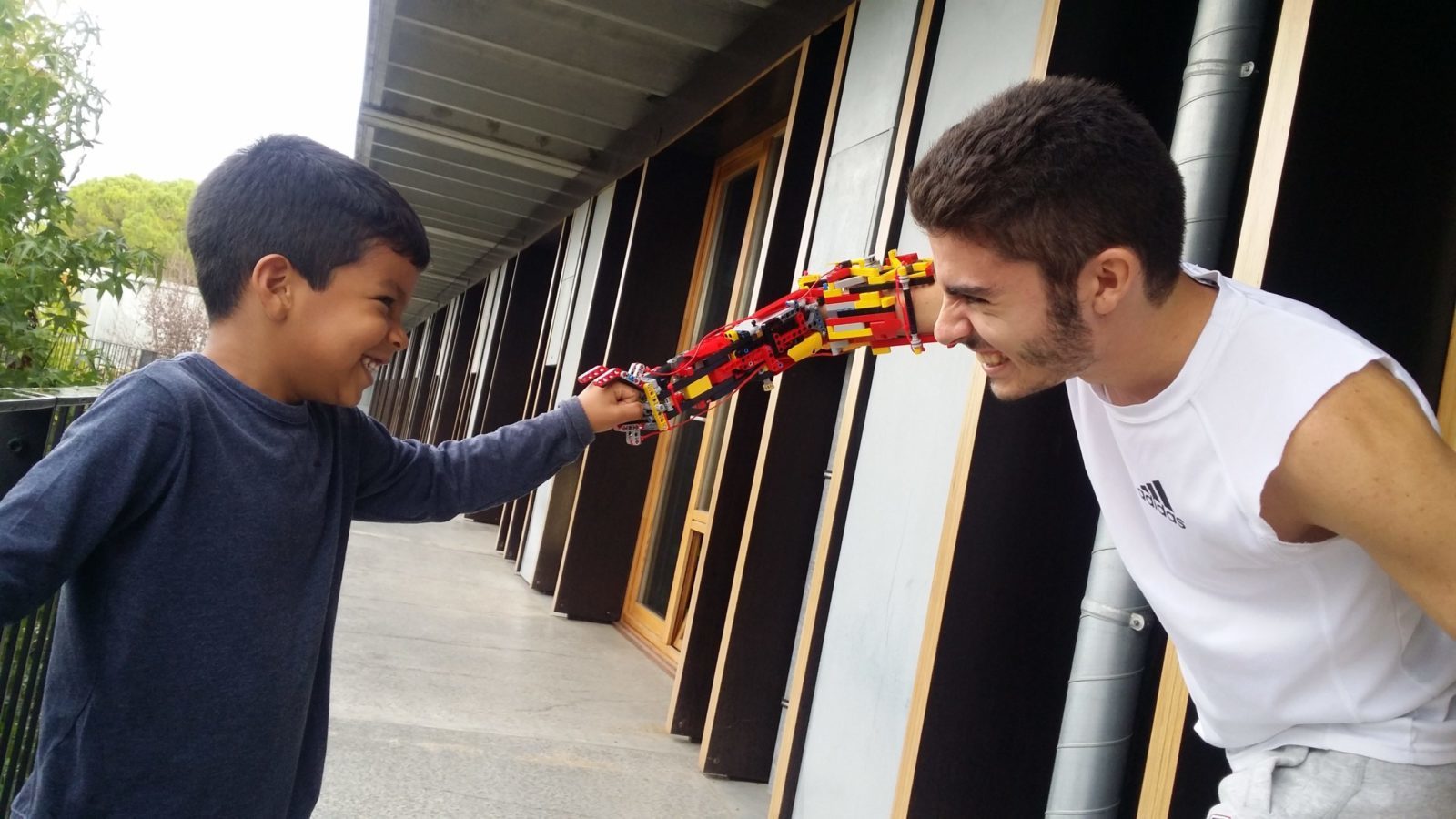 A story that surprises the world
Born with "Poland syndrome," has never been an excuse for David Aguilar. The lack of development of his right arm far from becoming an impediment to his life, he became an opportunity of self-improvement and inspiration for many.
Since childhood he always liked crafts and one thing that fascinated him was to build things with legos. At the age of nine he thought of making a hand with his favorite toy. And he got it! As of that moment a new stage in its life began.
Last December, while in his room looking at his pieces of Lego, he predisposed himself to build a ship, but his destiny is sometimes whimsical and as he progressed he realized that the shape of a glove was emerging . So he decided to take the inspiration of the moment and thought to build a Lego prosthesis, but this time, he wanted to take it to another level.
In mind, David had the one he built when he was only a child, but this time he wanted to arm an arm and a hand that would give him mobility, flexibility and firmness. In other words, I wanted to build something functional that came as close as possible to reality.
"Since that day I have evolved the prostheses I've designed. I'm going through the third one. The first two were well-earned, but as I used them, I saw what could be improved. Let's say the one I have is currently 3.0 It is the most complete I have built and with which I can work more precisely, "said David.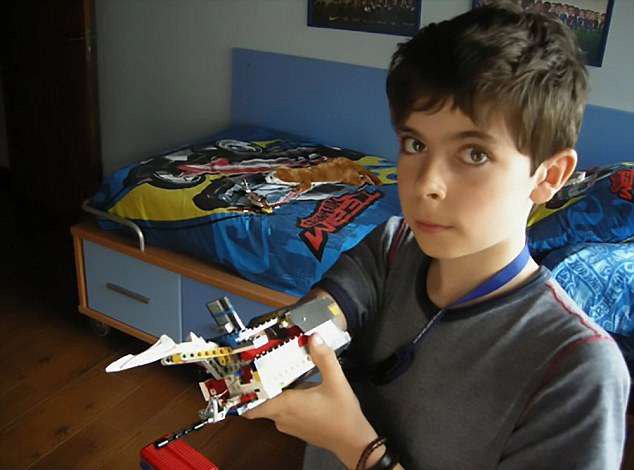 What is the most amazing thing you have done with your lego prosthesis?
Once I wanted to check if it was easy to break and I started to hit it against the wall. Surprisingly, it was not disarmed and the wall was quite damaged. Then I started pushing and it was a surprising thing to keep up my weight.
Do you use your Lego prostheses in your day to day?
If I tell you the truth … I only use them for interviews or to teach it. Every day I can practically do everything without it, but I could use it for cooking or when I needed some extra help to lift things or bathe myself.
Speaking of interviews, your story has been published in important media.
Yes, I have had the opportunity to be interviewed by CNN, National Geographic, Telecinco, El País, Chester; among other national and international media. The truth that has been amazing how my story has drawn attention to them.
And from Lego you've been told?
You are surprised at what I have been able to do with your toy, they are proud that Lego's pieces have been used for this purpose.
Is it affordable to make a Lego prosthesis?
I think there are many more economical options, such as 3D prostheses, since Lego pieces are a bit expensive. I did them, because they were pieces that I had at home, but it really is not intended to solve the problem of a majority. However, I am studying Bioengineering, I want to acquire knowledge and hopefully it helps to make prostheses more accessible, better and better for most people.
Have you ever asked to do a prosthesis, for someone who has the same problem or a similar one to yours?
Yes, many times. But this is not something that can be done in series, because it depended so much on the arm and the person's average to know the size of the prosthesis. Therefore, this is something that must be done "in situ" with the person before. For this reason, a massification of my design is not feasible. But hopefully it is good to give hope and wake up the wit to many.
Great story David … but now we want to know a little more.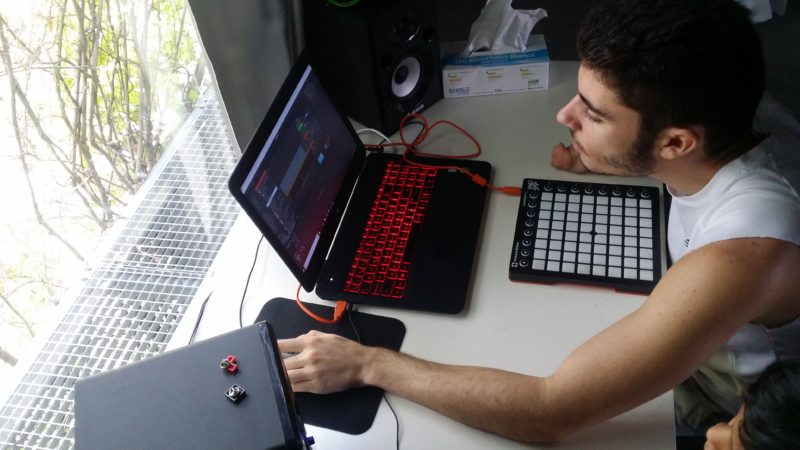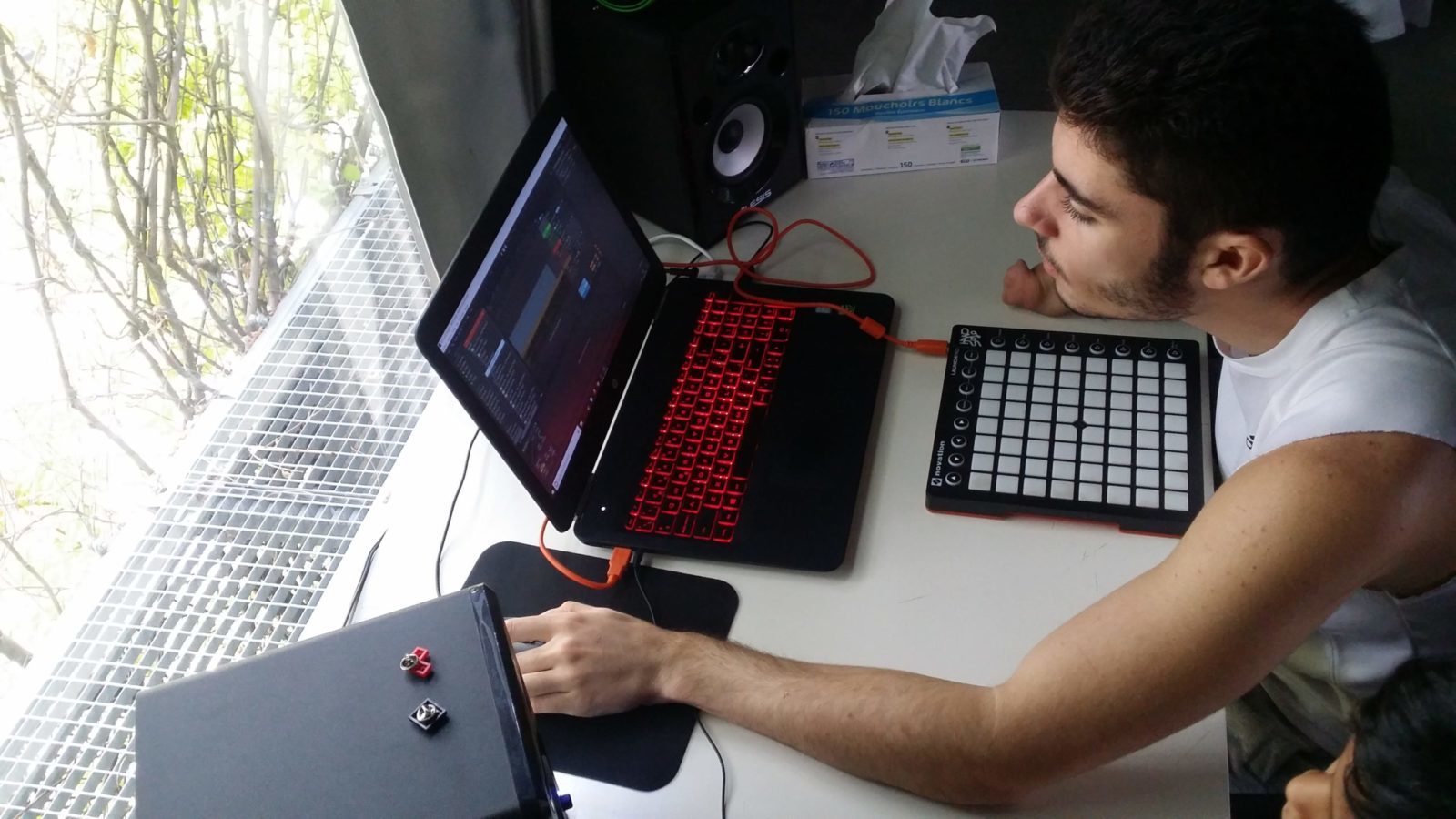 How do you take life to the residence?
I have always lived in the home of my parents and now living alone is giving me more maturity. You have to be rigorous with your schedules and organization; both to study, cook, clean, and so on. It's like a job and it's how it will be in real life.
I see that you have already congenied very well here.
Well, yes, the truth and even though I do not know everyone yet, I have had the opportunity to make friends with a group with whom I am very happy. I go to the gym with them, let's look at football. Moreover, the other day I invited them to have dinner in my room.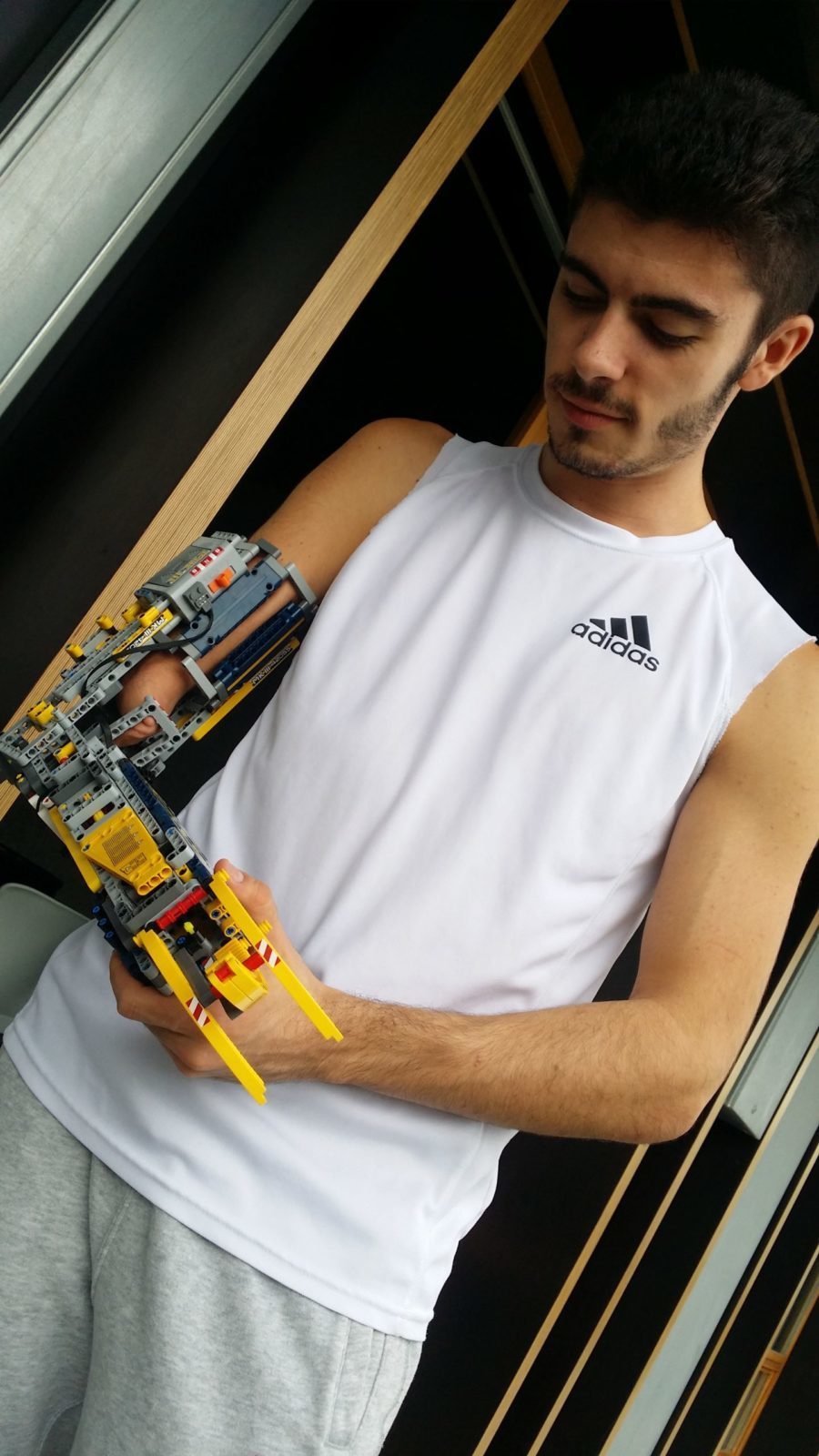 What are you going to cook?
A dish that my mother taught me with potatoes, beans and meat, but made in a different way.
Well … they ate everything.
The truth is that I am more of films. These make you think about reality and those that deal with the universe or extraterrestrial life.
What is your favorite movie?
Arrival, Origin or Interest is from my favorites.
I generally like racket sports: tennis, paddle tennis, table tennis …
Make crafts in general with Legos, paper, whatever. Also, I really like video games.
How many Legos do you have?
Uff! Hundreds, thousands. I have many that I do not know how many I have.
What do you like the most, to live in the Sant Cugat Unihabit university residency?
The tranquility that exists in the residence and at the same time to be able to have other companions to make you company.
What advice would you give to all the people of Unihabit?
May they surrender to their dreams as impossible as they seem. There will always be a chance to do them.