The occupational agreement of Unihabit, one of the actions of Corporate Social Responsibility
The agreement that Unihabit Residencias Universitarias maintains with the occupational center Tallers Sant Jordi, one of the actions that demonstrate the involvement of the brand for CSR (Corporate Social Responsibility).
The neighborhoods of Barcelona have always been characterized by a lot of personality, have a lot of life, mixing the traditional way of doing with the new ideas and proposals of new residents, whether they remain as if they are just passing through. From this reality, the importance of Corporate Social Responsibility for Unihabit is born.
Unihabit University residences has always valued and recognizes the importance of the environment in which their residences are located as a reason and more, differential, incentive that helps to make the residents' experience as optimal as possible.
In this environment, different social groups, private and public entities coexist, and one of them is the Occupational Center Talleres Sant Jordi. Located in Ciutat Vella and managed by the Association of Parents and Families of Persons with Psychic Dysfunction in Sant Jordi, it is one of the centers that, due to its location and character, has established an agreement (2017) for some time now occupational with Unihabit that allows members of this center to work in the university residency Unihabit Ciutat Vella.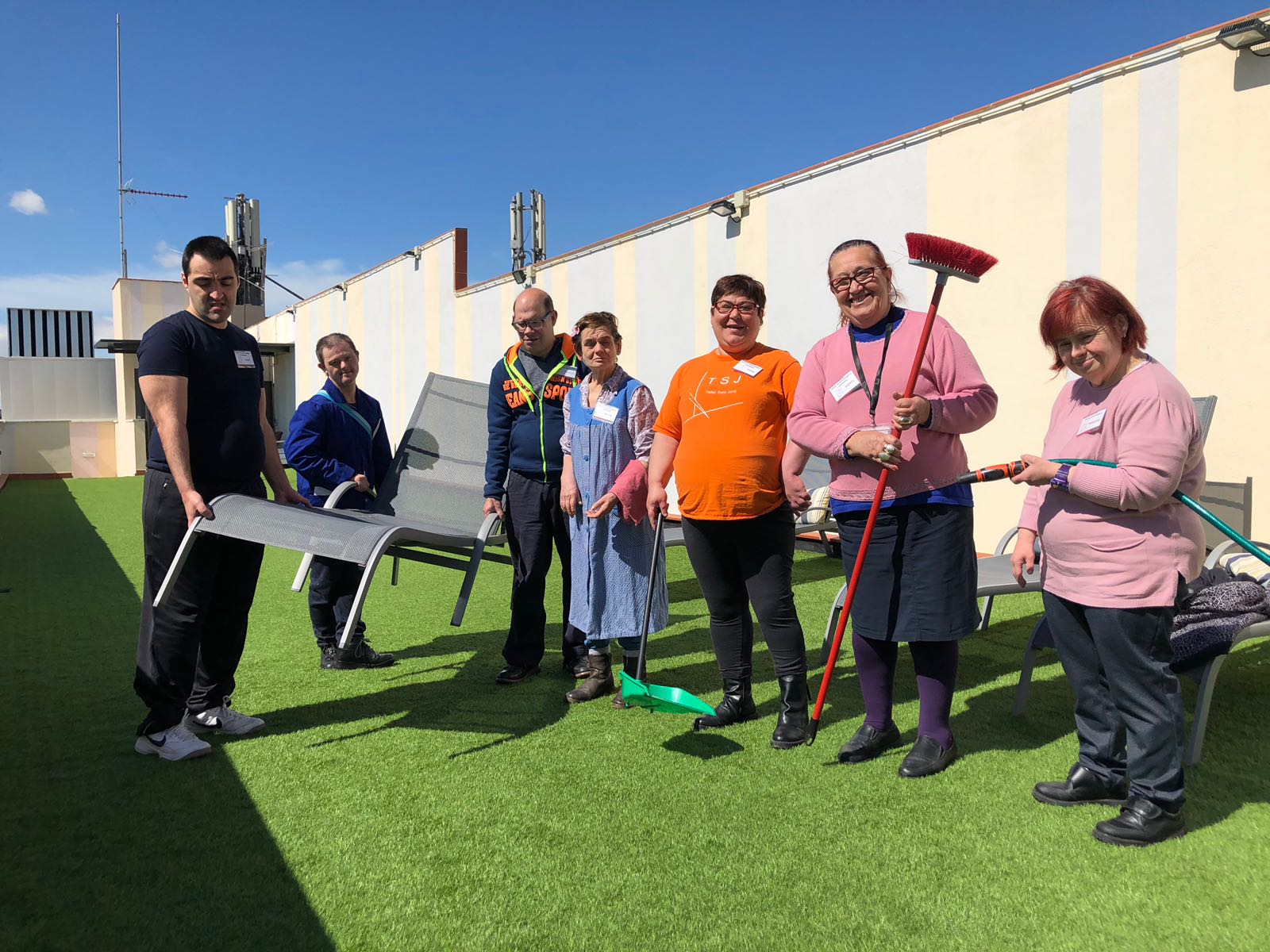 The human team that visits the residence is dedicated to the maintenance of spaces; from collecting leaves, cleaning the tables and materials of the shared spaces until placing chairs. A couple of additional activities that most like to do are: packages to residents and take care of the urban garden that Unihabit has given them.
In the case of parcel delivery and messaging, what stands out is the possibility of interacting with the residents at the time of delivery of packages. They can see the reaction of each and every one of them when receiving correspondence or packages from their families / friends and establish personal ties that fill them both personally and professionally.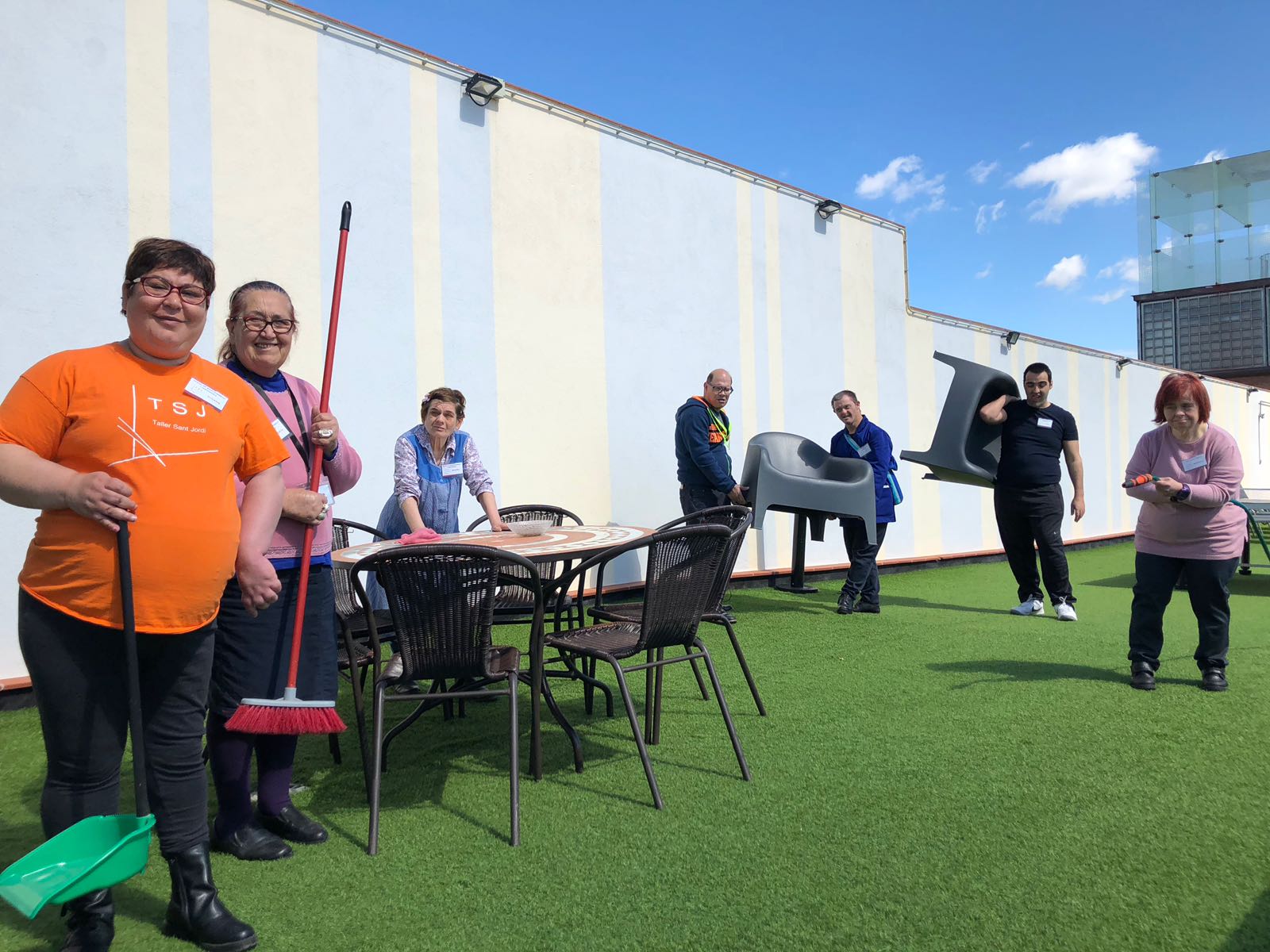 In the case of the urban orchard, the most appreciated is to have a "green" green space where to devote time and attention, cultivating food and implementing techniques that are learning over time.
A quiet place to manage personal emotions and make a "profit" in the heart of one of the most cosmopolitan cities in the world: Barcelona.
This is one of the actions of Corporate Social Responsibility that Unihabit boasts university residences and which is the most proud of it, since it allows us to collaborate and put the grain of sand in facilitating the labor insertion of people who suffer some kind of psychic diminution.
Additionally, it allows to generate a direct link with the surroundings surrounding the residence by establishing a link that is full of positive values, respect and humanity.