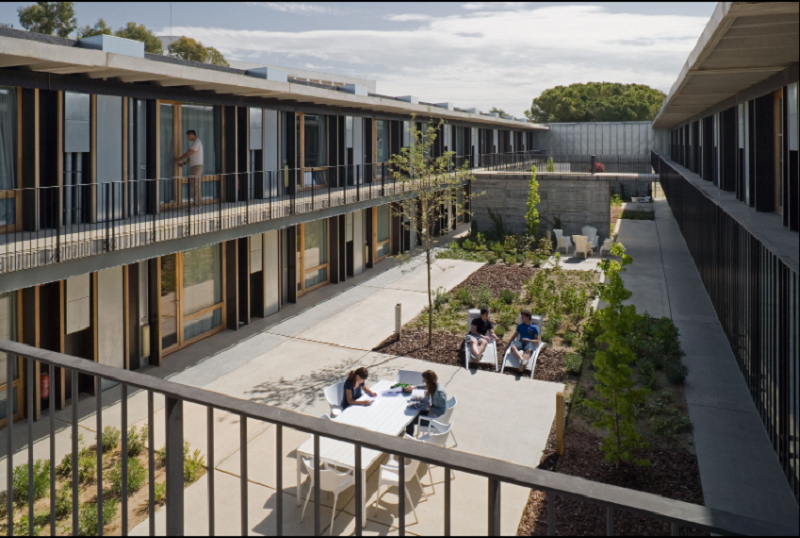 You're already enrolled in college. Now, you have to choose the place where you will live in this new stage that is opening up before you. Below, we will show you the reasons why you should choose our residence hall in Sant Cugat, where you will be able to live unique and unforgettable moments while you are studying at university.
Advantages of university residences in Sant Cugat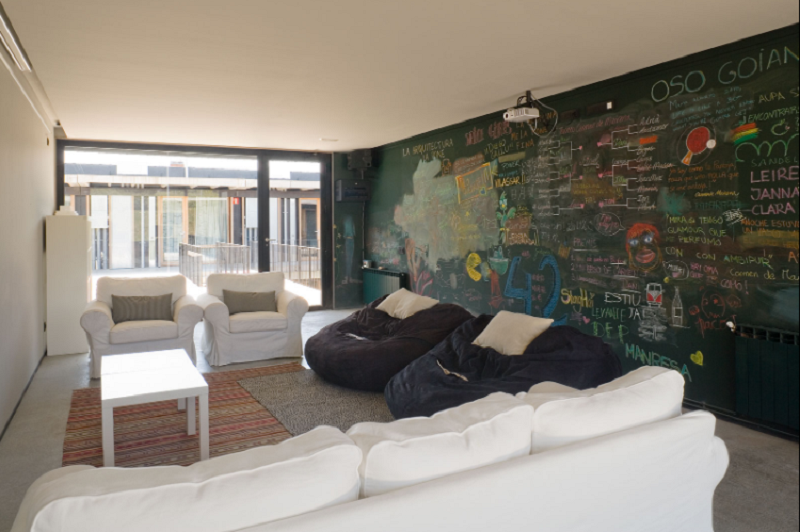 The residence hall in Sant Cugat of Unihabit is located in the Campus of the Technical University of Catalonia (UPC), in 1-15 Pere Serra Street, known for being a quiet and very pleasant area.
First of all, if you decide to rent a room in our residence hall, you will be able to take advantage of its good situation to use the transport services, which connect the city with the Autonomous University or with other nearby towns. Think that you have the centre of Barcelona only 20 minutes away and a lot of combinations to get there!
One of the advantages of living in a residence hall is that you will only have to dedicate yourself to your studies, the rest will be taken care of by us. Moreover, Sant Cugat is a safe city and has all the services you can think of for students.
The truth is that university life is best handled when you feel at home, building a community that becomes a family. And what does a family do? Talking, supporting each other, having fun and organizing outings to create unique memories. You have the opportunity to meet people from different cultures and different parts of the world. Friendships that can last a lifetime! Do you want to live this new stage with the university residences in Sant Cugat?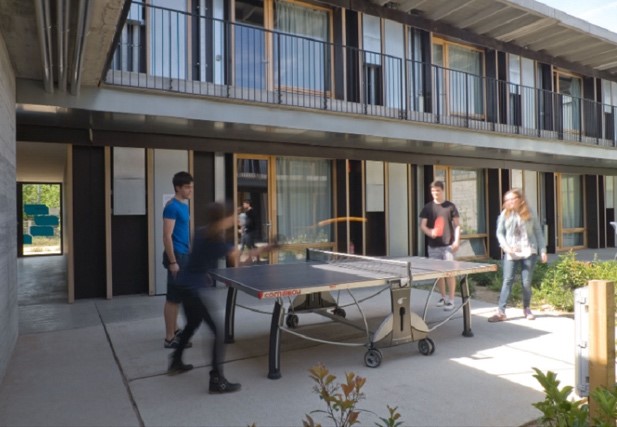 Sant Cugat, a perfect place for your time at university
As we have already mentioned, Sant Cugat has all the services and infrastructure for the day to day life of the students. Over the years, it has forged an image of a peaceful, safe and green city. Take advantage of it… Discover its corners and get lost in its streets!
The residence is located in a remote area and ideal for students, but at the same time you will have a wide variety of shops very close to you. For example, one of the unquestionable visits is Mercantic, a market that has become one of the attractions of the city, a reference for lovers of antiques and vintage objects.

On the other hand, this urban nucleus has different green areas, where you can rest, disconnect, study outdoors or carry out some activity with your group of friends. Sant Cugat is surrounded by green areas and it is worth noting its proximity to the Collserola Natural Park, which offers direct contact with nature. Excursions and adventures are guaranteed!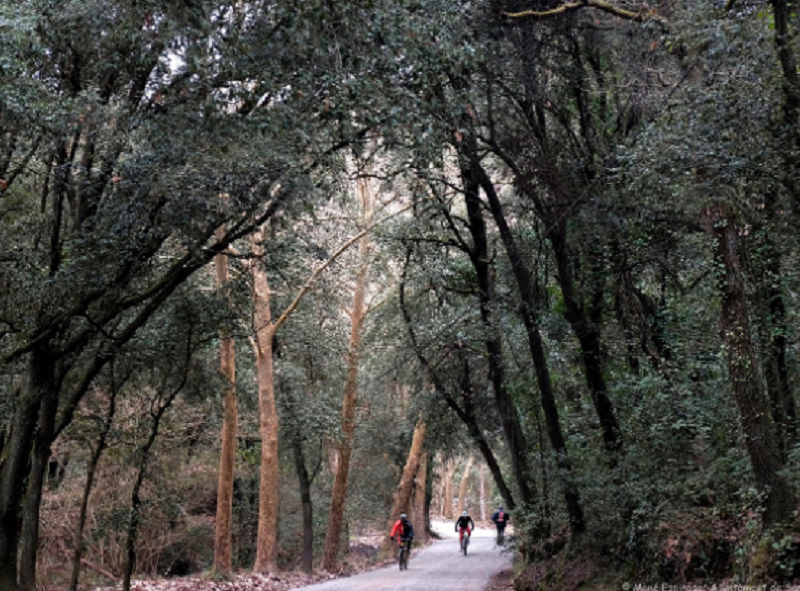 On the other hand, if you like art and culture, this is your city! You are surrounded by museums, architectural monuments such as the Monastery, and cultural centers. On the other hand, if you want to practice a sport or collaborate with an association, there are also organizations that offer activities according to your preferences.
The surroundings, the accommodation and its services make the town the perfect place to live. What are you waiting for to come to the residence halls in Sant Cugat?