Once again, Unihabit, we want to introduce you to a member of our great #unihabitfamily; Ramon Pera. He is currently a resident of the university residence Unihabit Ciutat Vella and a very musical interviewee of our Unihabit Interview of the month. Let's start!
I'm studying the little known degree of Musicology.
¿How long have you been staying in Unihabit apartments? 
I've been here since the middle of September 2017.
¿Why did you choose Unihabit? 
When we were first looking for accommodation, everywhere we were interested in was full. Then we found this place and the location was ideal.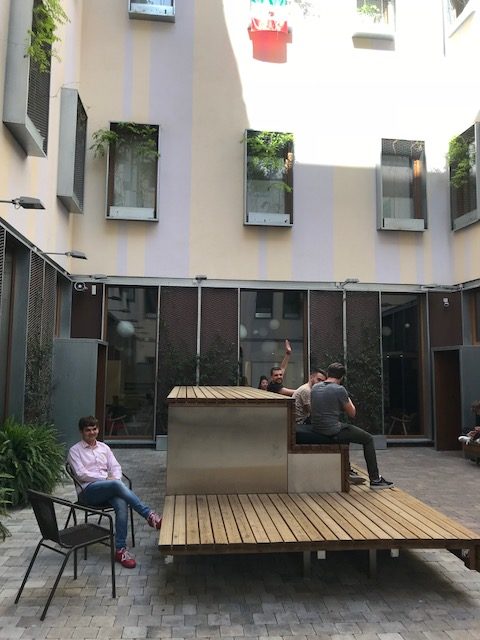 We are curious and know that what happens in Unihabit's accommodation stays in Unihabit but … Would you tell us an unforgettable story that has happened to you that could maybe become part of the #unihabitexperiences?
Off the top of my head, I can't think of anything. As I only spend 4 days a week here I haven't really gotten to know many other residents and the small amount of time I do spend here I usually dedicate for working, resting, etc. Either way for the remaining months and the following year when I'm back here again I hope to have a few more stories to tell.
The latest gossip in the residence is ….
The usual hook-ups… hahaha.
The best book that your fellow students have recommended to you is … 
'¿Hay Música en el Hombre?' de John Blacking.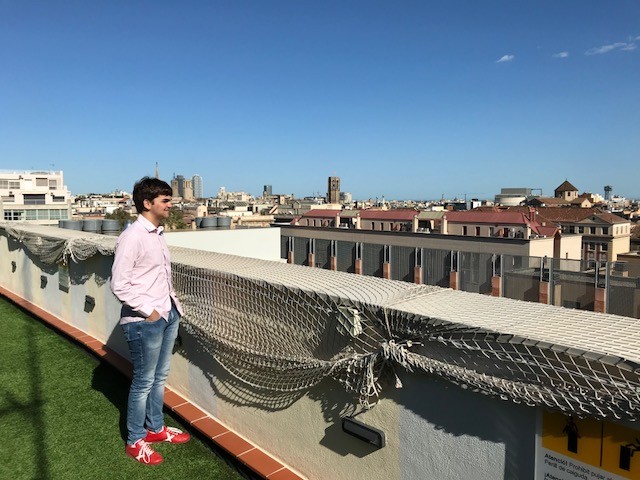 The best dish that you have cooked in the residence was …
I'm not a great cook but my spaghetti carbonara is pretty good.
¿ What are you missing most from home? 
Without doubt, I miss my bed the most.
¿What do you like about BCN? 
I love that you can do anything. There are a thousand and one activities to do and you'll never be able to do them all. For example, I'm fascinated by technology and right by we have the Apple Store, Fnac, all sorts of museums and expositions, as well as the yearly Mobile World Congress. Plus, I think Barcelona is a really beautiful city.
¿What leisure activities do you do in your spare time? 
Skating and theatre.
¿ What activities would you like Unihabit to organize in order to say that you do not need anything else!  
I think some activities that would let residents get to know each other a little better would good, like some sort of team-building exercises for example.
Well, so far, the Unihabit Interview with Ramon Pera, who we do hope he had a very positive experience during his stay this year at the university residence of Ciutat Vella, but not better than the one that is coming next year.
We hope you enjoyed the Unihabit Interview of the month and, if you meet Ramon Pera and have any musical doubts, do not hesitate to comment on it.
WE DO NOT ALWAYS HAVE A MUSICIAN AT REACH!