Which Unihabit student combines first division football with their university degree? Find out in the Unihabit interview!
Of all the Unihabit residents, we are lucky enough to have students from all over the world who, apart from sharing their academic years over a set time, also share their hobbies, ambitions and experiences with us.
In the Unihabit residences, students form lasting friendships and memories and even find their second families.
Today at the Unihabit Interview we would like to present Christian Fernandes, a member of our great big family who we would love you to get to know.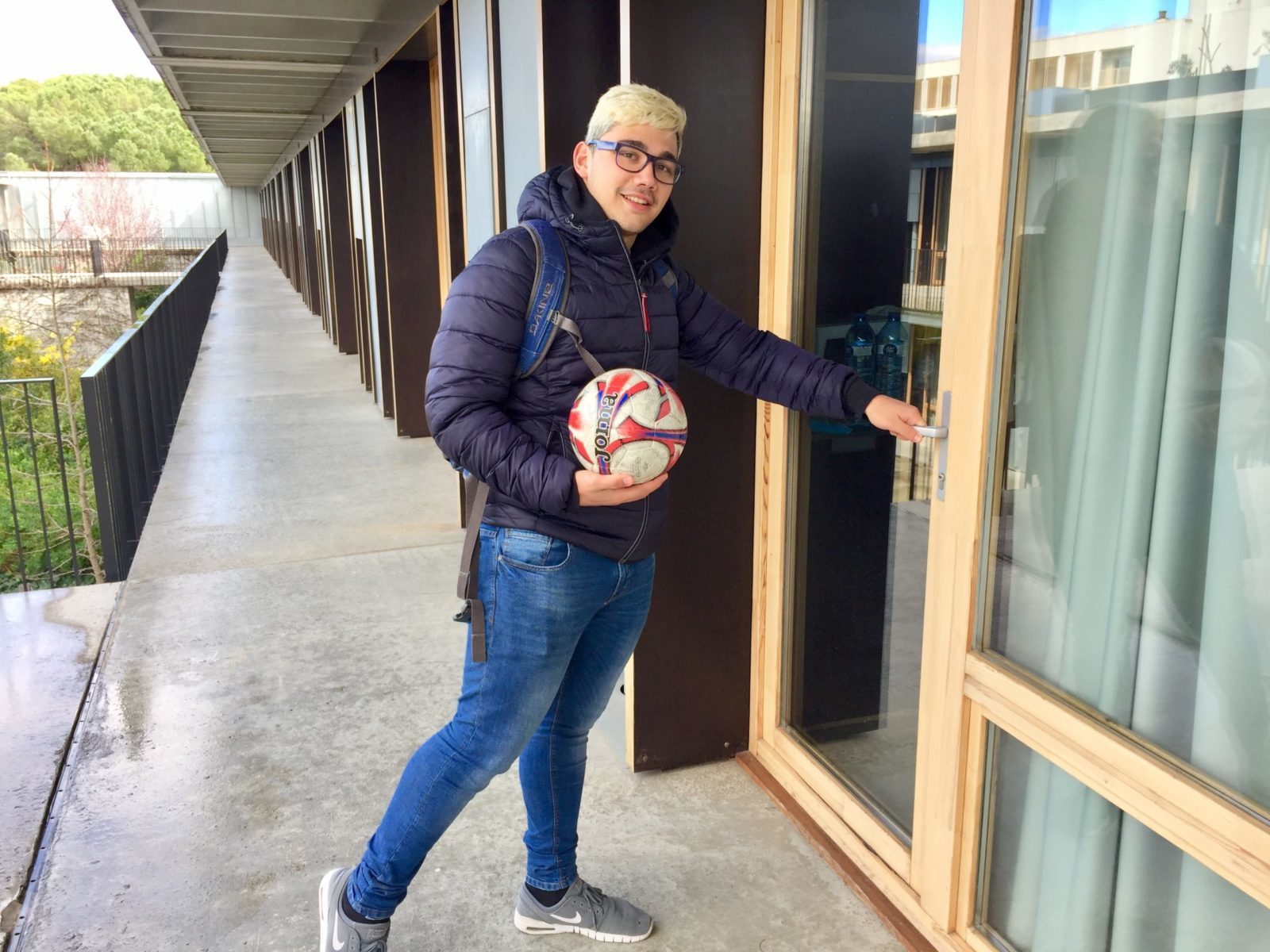 "From a young age I knew I wanted to play football and study architecture", Christian Fernandes (19) explained. He is a second year student at La Escuela Técnica Superior de Arquitectura del Vallés and plays football for FC. Encamp, a first division team in the Andorra league.
Christian lives in one of our university residences, specifically in Unihabit Sant Cugat, and every weekend he leaves for Andorra, his place of birth, to play for his football team. "Although there are only a few teams in Andorra, the level is quite high. There, the matches take place on Sundays and we train on Saturdays. Thanks to this I can study during the week", he remarked.
In answer to the question: How hard is it to play at this level while studying at the same time? Fernandes explained that it was a little tricky but, through work, effort and sacrifice, it is possible to obtain whatever one proposes. "At first many told me that I wouldn't be able to play football and study architecture at the same time, since the degree is very demanding, but for the moment everything is going OK", he said.
Christian has succeeded in unifying his two passions thanks to what he calls "the law of effort". Furthermore, he encourages anyone who lives in the residence that has other passions besides their degree, not to abandon them. "Although it can appear hard to accomplish everything you want, if you solely dedicate yourself to your studies, you can get stressed. However, if you mix your passions with your studies they offer a great way to disconnect and recharge your batteries".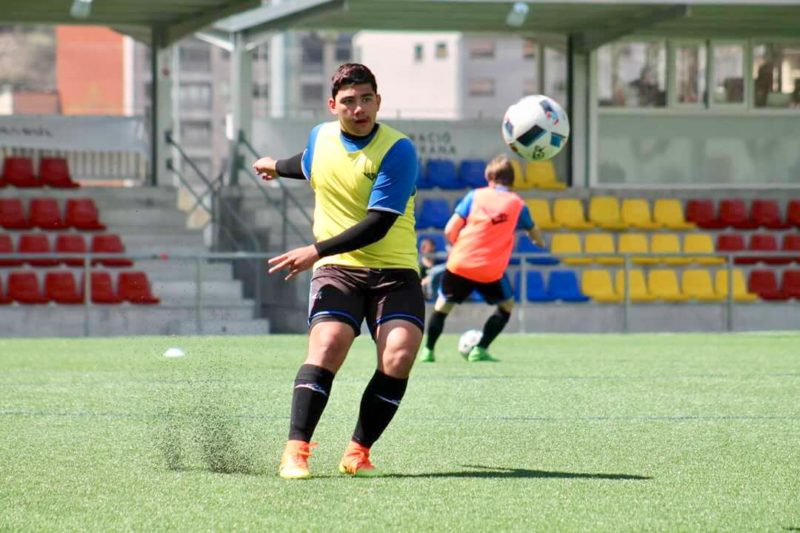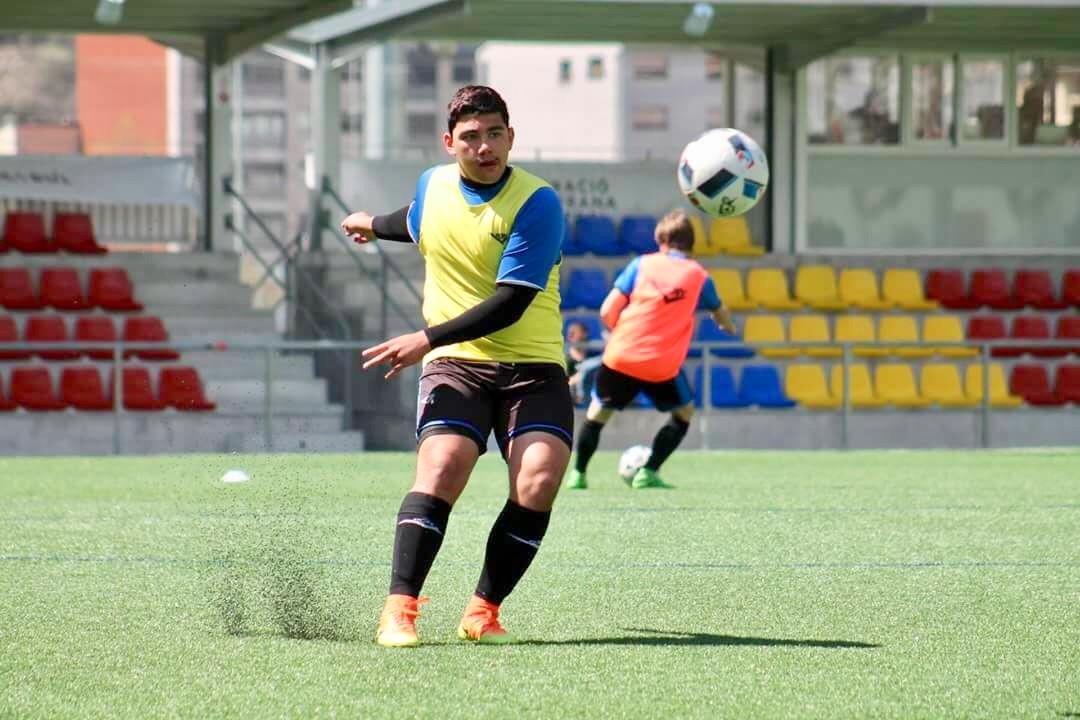 When asked about how he feels living in the Unihabit residence, he noted that he felt very much at home, living in a pleasant environment and surrounded by many new friends. "Being so close to the university is the best thing about it; if I add that I live with my life-time best friend, and that many of my classmates also live here, it just makes the whole thing incredible".
To get to know him a little better, and to finish the Unihabit interview on a more personal touch, we asked a few extra questions… You can be the judge!
The latest gossip in the residence is…
The odd sporadic getting together of residents… You know typical student residence things…. XD
The best book that has been recommended to you or that you have recommended…
I am a big fan of a saga called Cherub by Robert Muchamore that is about a spy agency whose spies are all under 17, orphans, set in the 19th century… I would recommend it without a doubt!
What is the best dish you have cooked in the residence…?
Not without reason, here in the residence, by carbonara pasta is quite famous! I love cooking. Usually I cook and Sergi washes up.
What do you miss most about home?
Probably my Mum, my family and my dog Cookie.
What activities would you like Unihabit to organize to be able to say that all your needs are fulfilled?
It would be cool on the day of the inauguration party (or slightly beforehand), to organize a group activity such as Paintball, to break the ice and to get everyone acquainted, or even to organize some classic games that everyone is familiar with.
The best team in the world is…
Barça, always!
Maybe you can tell that we are a little nosey and of course, what happens in Unihabit stays in Unihabit but, could you tell us about any memorable anecdotes from your time here that could be used for #unihabitexperiences?
Once, playing with my roomie Sergi, I got out the shower and so of course had a wet towel. I decided to whip him and he retaliated and it ended up with us chasing each other all over the residence. I think people were flipping out a bit and probably thinking: those Andorranos are crazy… at least we weren't naked! 
In summary… life is a question of attitude.
Thanks Christian, keep doing what you're doing!