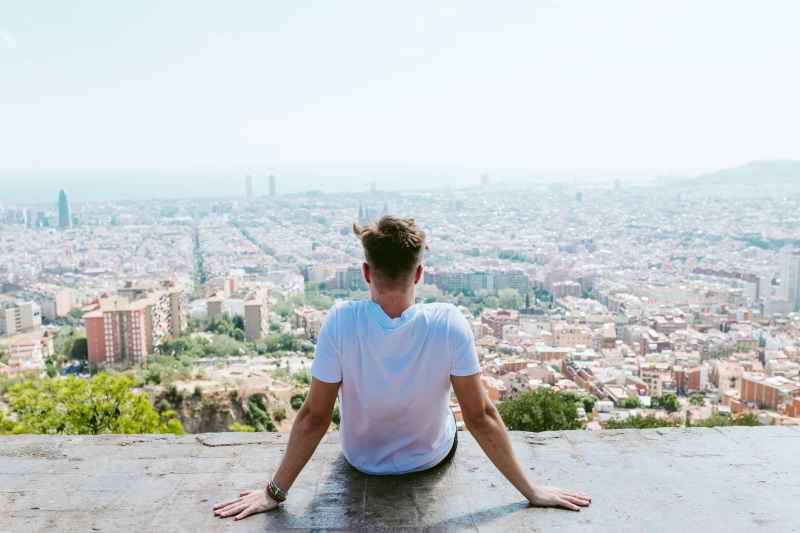 Postgraduate residences, an alternative to renting flats with the best guaranteed services.
There are many residence halls, and they can take up your entire university career from the beginning of your degree to higher studies such as postgraduate studies, master's degrees or even doctorates. That is why, increasingly, we find and define a profile of postgraduate students who seek to pursue their higher education, being able to focus entirely on the demands of it thanks to having covered all the basic needs and technological requirements necessary.
The key requirement for graduate students: a quiet environment
One of the factors most valued by any graduate student who takes their training and professional development seriously in order to achieve their objectives is having a quiet environment in which to concentrate, which helps them to enhance the development of their acquired skills and knowledge.
The atmosphere in the postgraduate residences in Barcelona tends to be calmer and more relaxed compared to university residences during undergraduate studies. These are different stages of the residents' lives and their objectives also change.
In the case of the Barcelona residence halls, such as Unihabit, which also accepts postgraduate students, there are work areas, study rooms, common areas… All of them are designed and thought to support students in their training process and to be a valuable tool to make the most of their free time and the sharing of knowledge.
In Unihabit we have apartments in the district of Gracia, and a university residence in Ciutat Vella, with an excellent location where you will have everything interesting of the city very close, fully equipped facilities, with all the services and leisure you could want.
Characteristics of Unihabit's postgraduate residences in Barcelona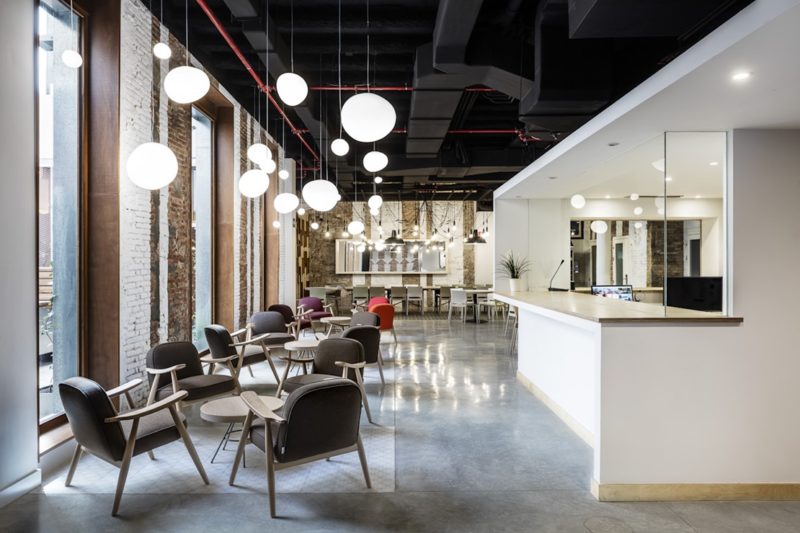 The postgraduate residence halls in Barcelona have different services, rooms and common spaces that will complete the students' everyday life.
Each corner is conceived and designed to provide the greatest comfort to students and to enable them to study and carry out projects as if they were at home.
At Unihabit we seek to offer accommodation for students in Barcelona that meets the expectations they may have, without forgetting the personal experiences and growth derived from the experience.
Some of the main characteristics of the postgraduate residences to be student accommodation in Barcelona that fit the real needs for higher education student profiles such as Unihabit residences are
Basic services in the direct environment such as supermarkets, leisure areas, shops, cafes, restaurants…

Calm atmosphere between students.

Common study and project rooms

Students with the same objectives.

Technological services updated and configured according to requirements of the students

A direct and agile communication
Barcelona Unihabit postgraduate residences; proximity, security, vanguard and warmth
At Unihabit we are very clear that, as opposed to other university residences in the city of Barcelona, Girona or Sant Cugat, one of the most valued differentiating factors that we strive to maintain and protect is our ability, after years of work, to offer the opportunity to establish synergies between students and feel at home.
Our residences are home to students from Spain and abroad who live together and share a unique experience, while at the same time enhancing the more human and relational part that they also wish to find in postgraduate residences.
At Unihabit we are proud to say that we have the opinions of both former and current residents who, after their experience with us, have become our best letter of introduction and source of improvement.
Rooms and complementary services in the Unihabit postgraduate residences
To make any student feel at home, Unihabit offers the basic services needed to be able to focus on the desired training but also has additional services for the more demanding.
By offering double and triple rooms, but also single rooms, as well as complementary services such as laundry, vending, or parking, among others, Unihabit has become one of the reference university residences in Barcelona.
Unihabit is a brand, a way of understanding formation and formative relationships, a second home for many of the students who chose us and have lived or are currently living in our residences, forming part of the great family that we strive to maintain and care for day after day.
If you're clear about what you want and looking for a graduate residence, you're in the right place!
We talk?